SO we have left Bermudas at around 6pm after completing all the customs procedures. For no reason I still was optimistic about our trip, perhaps I didn't remember at the moment my tirp from Azores to Madeira couple of years ago, when I was laying half-dead in the cockpit checking around for ships.
Couple of days it wasn't too bad, got some dramamina to accustom to a new walking pattern. There wasn't much to do so I kinda enjoyed being away form land and most people.
Then we got one halyard broken and had some fun trying to get back it. I was videographing the process and somehow got my back injured which became crucial point in this adventure.
My body just went straight to stand-by mode, declining any movement and even meals. In the morning I forced myself to eat some oats, then I was busy all day long trying to keep it inside and vomiting it in the evening 🙁 could only make couple of sunset pictures.
I did one 2 hrs watch just before hurting my back and then captain had to take over.
4 or 5 times we had an eye contact with another vessel but for a trip over 1800 nm I'd say it's not crowded there.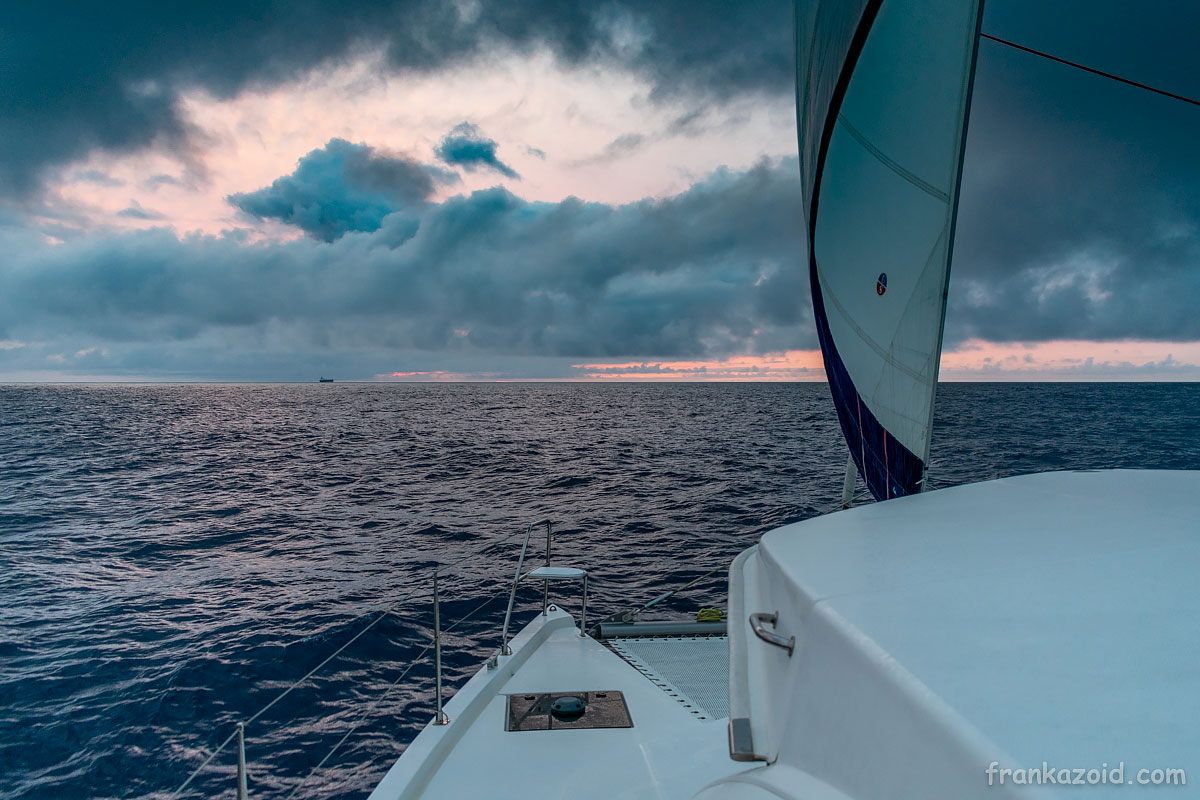 Half-way we started seeing deadly animal – Portugese man o'war, that can kill a person from over 25ft.
Surprizingly during the whole trip we've been followed by birds!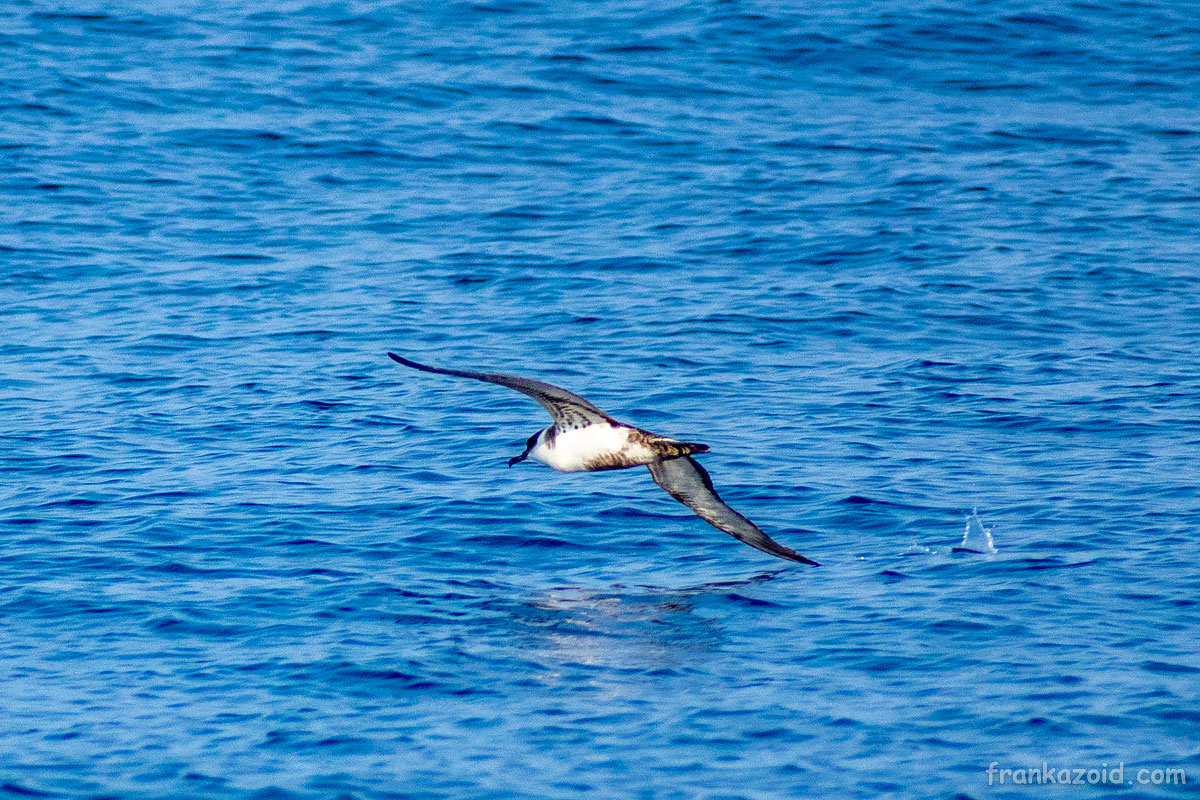 Sailing by itself isn't complicated after you figure out weather forecast. The problem is that forecast we were getting from satellite contradicted the one we got from someone helping us with that and both of them contradicted a lot with a reality.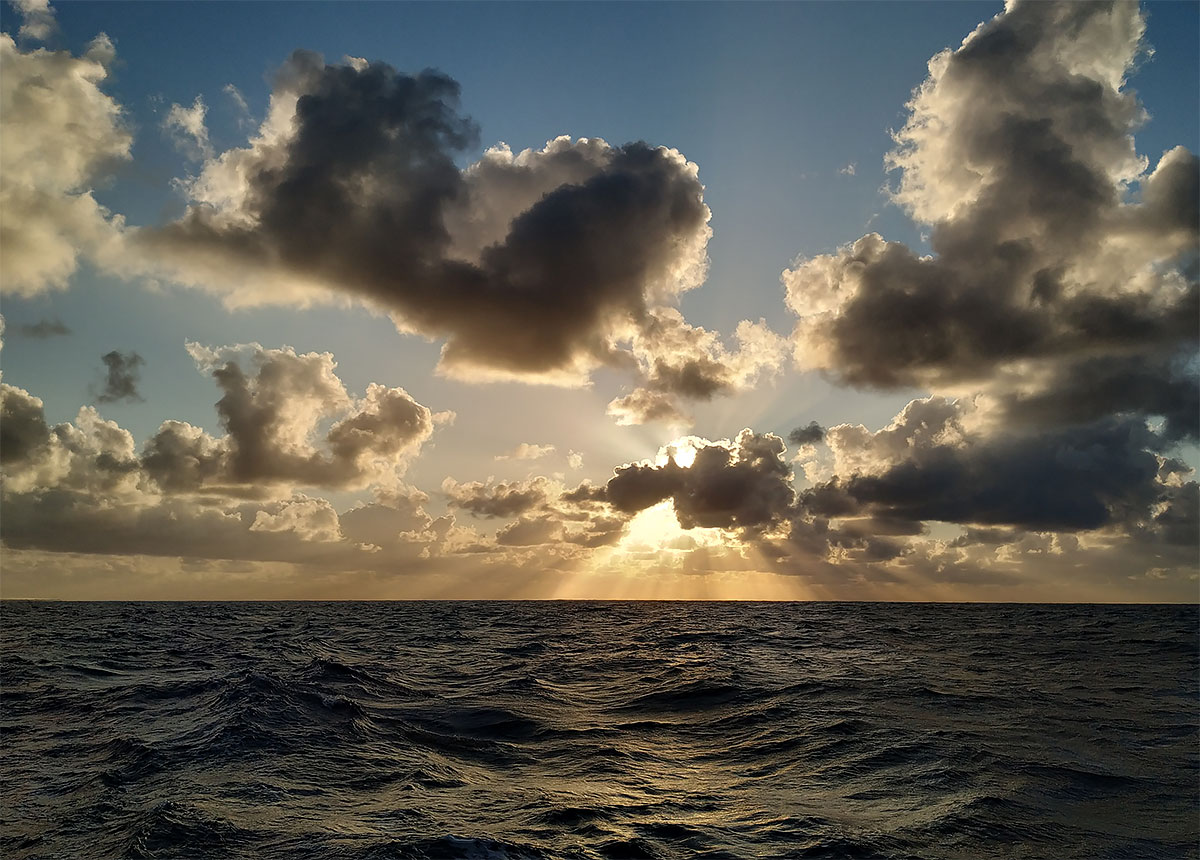 There were two cyclones pushing each other around and we had to pass in between to not get crazy wind or absolute calm. Only captains intuition and experience got us through safe.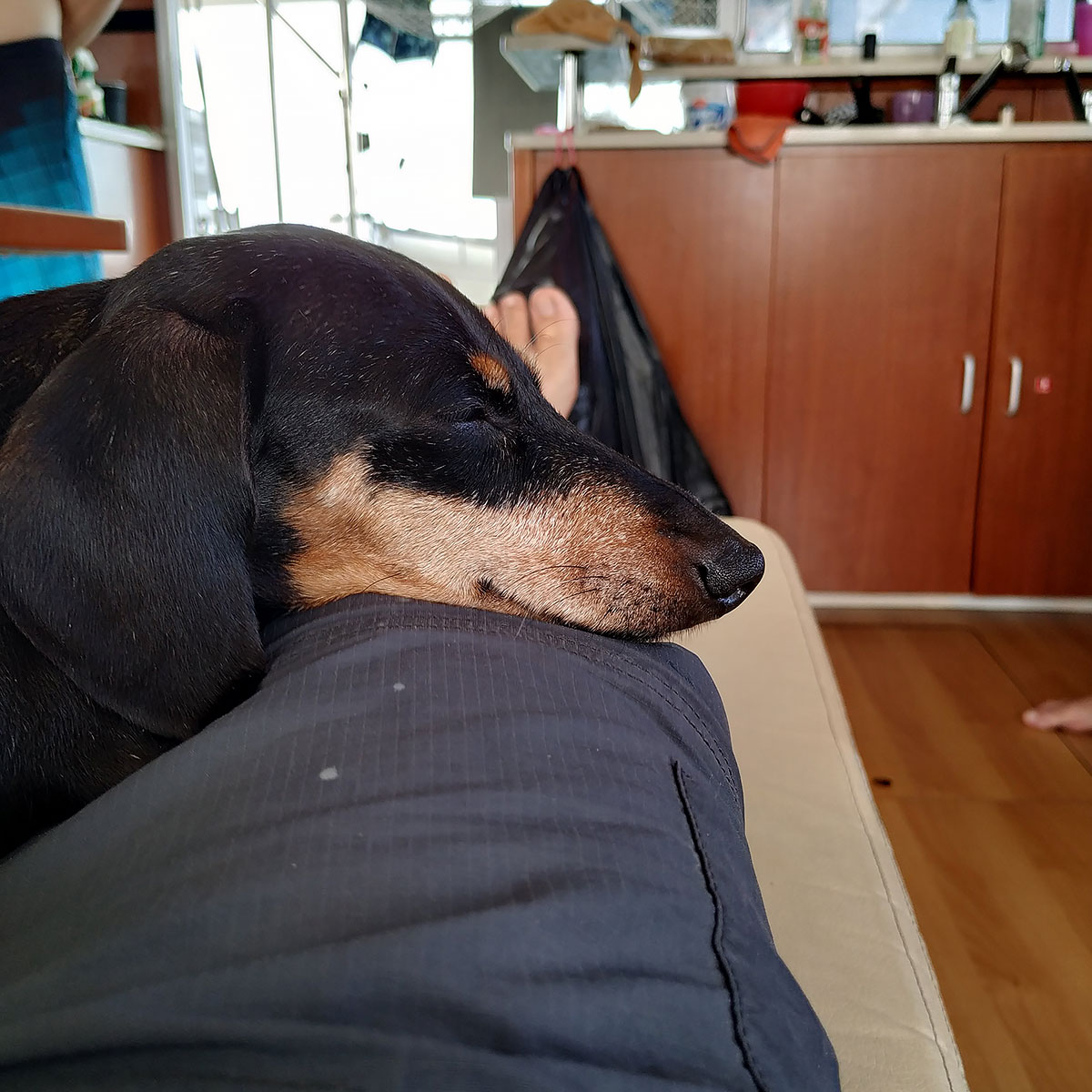 In the end just 2 days of out 13 were relatively hard with almost 30 knots wind and 10-13 ft tall waves.
Perhaps I'd feel better if I took prescribed medicine (Rum + Cola) but I felt like it would make the experience even worse for me.
The rest of the crew had that medicine and felt great 🙂
Last 2 days felt like a week and we already saw Faial island but there were either no wind or headwind so it took 24hrs more to arrive than expected. But it didn't matter already.
I got back together fairly quick although even 2 miles walk wasn't easy for a day or two. Then I hiked for 12 miles in mountains and walk another 4-6 every day since then.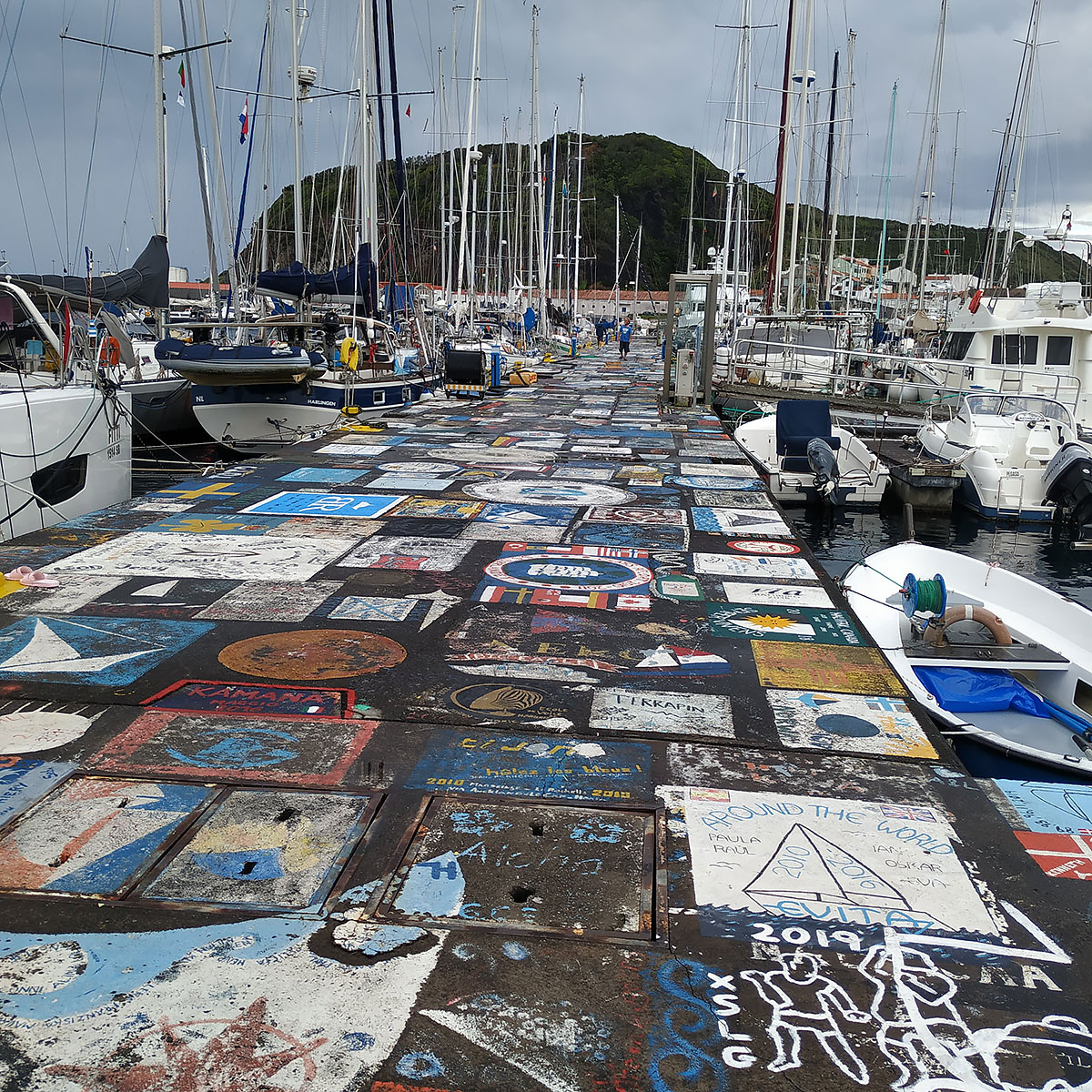 So lesson learned – I'd rather take long trips on land where I can leave my transport every day or sail between islands/ports with no more than 2-3 days in the open ocean. Probably smaller seas won't bother me that much from now on. Big thanks to captain Marat, crew, catamaran Mana Mana and the Atlantic ocean!