Mesa Verde NP, CO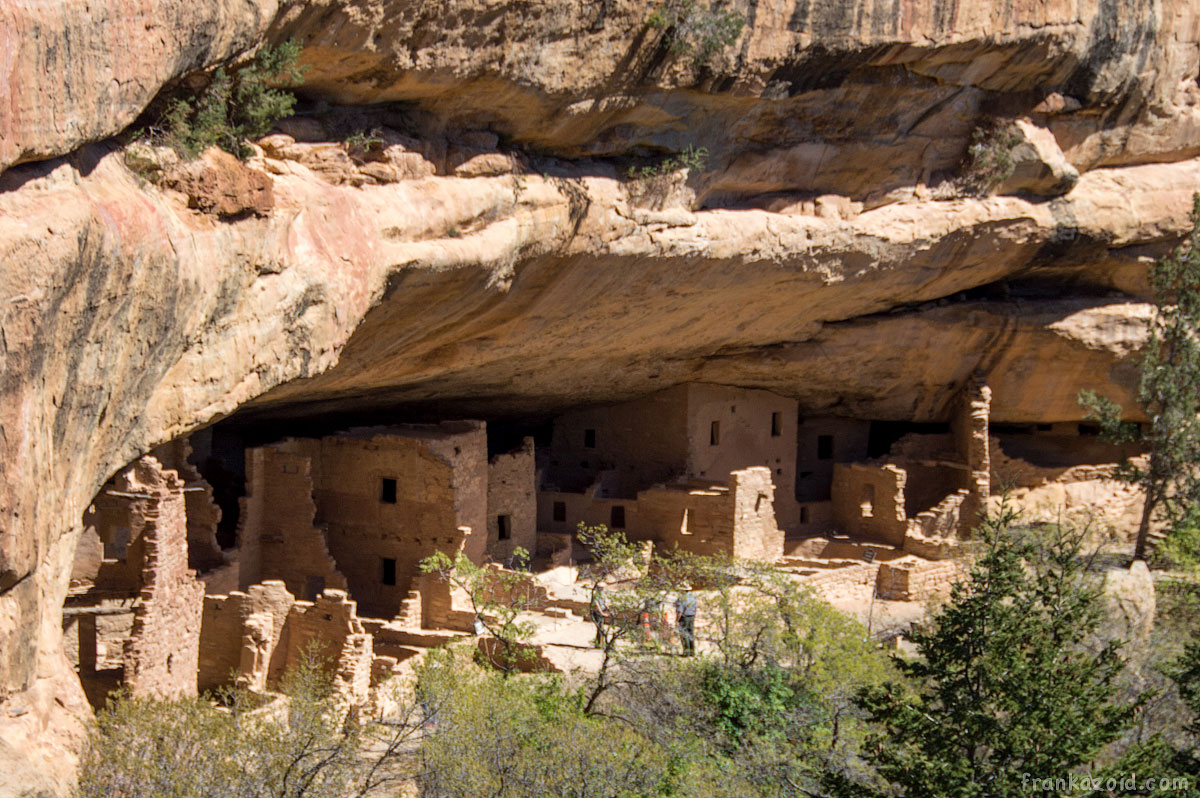 Mesa Verde NP, CO
Mesa Verde (Green Table) is the largest archaeological preserve in the United States. There are more than 4000 archaeological sites and 600 cliff dwellings at the site.
I believe the idea behind those dwelling houses was to hide from wind and sun to keep better temperature throughout the year.
My traditional photo on the entrance to the park is now harder to take due to the size of my transport — was way easier to park motorcycle rather than a bus.
On the entrance there is visitor center, which is not just a gift shop with a couple of guys hanging around but actually a part of exhibition. Picnic area with lovely view.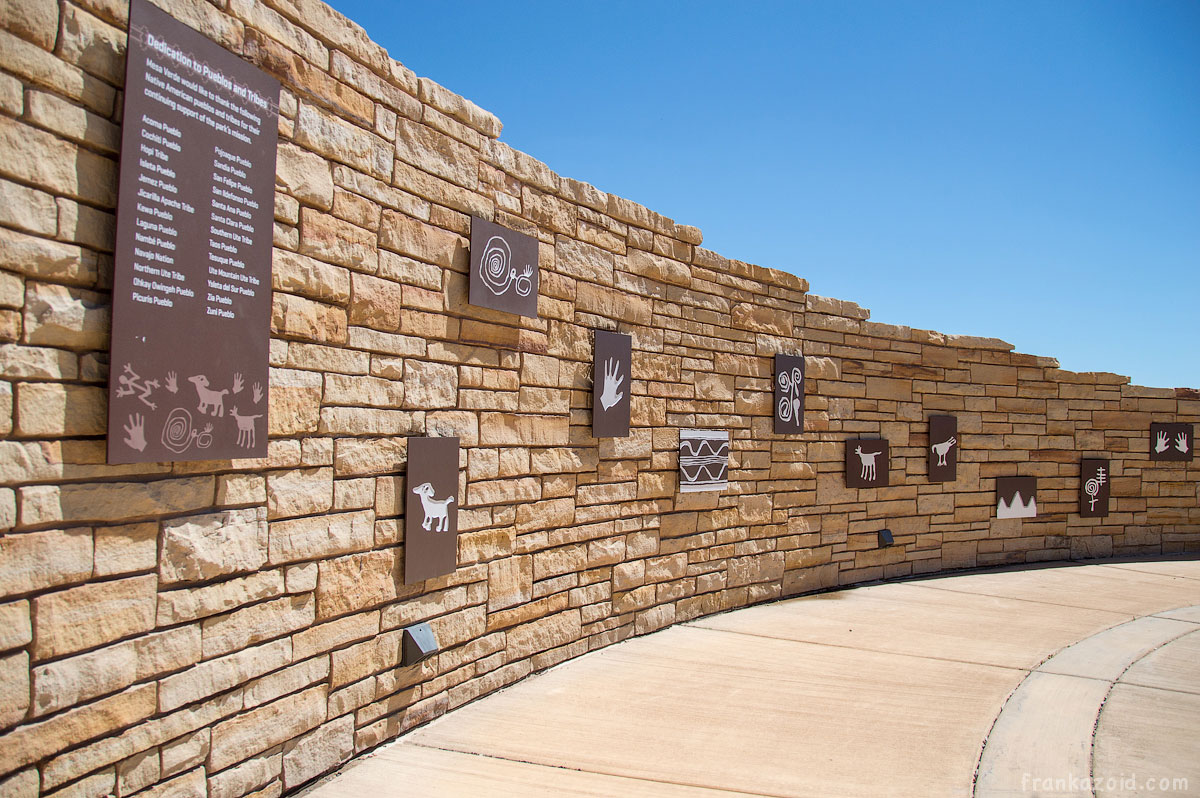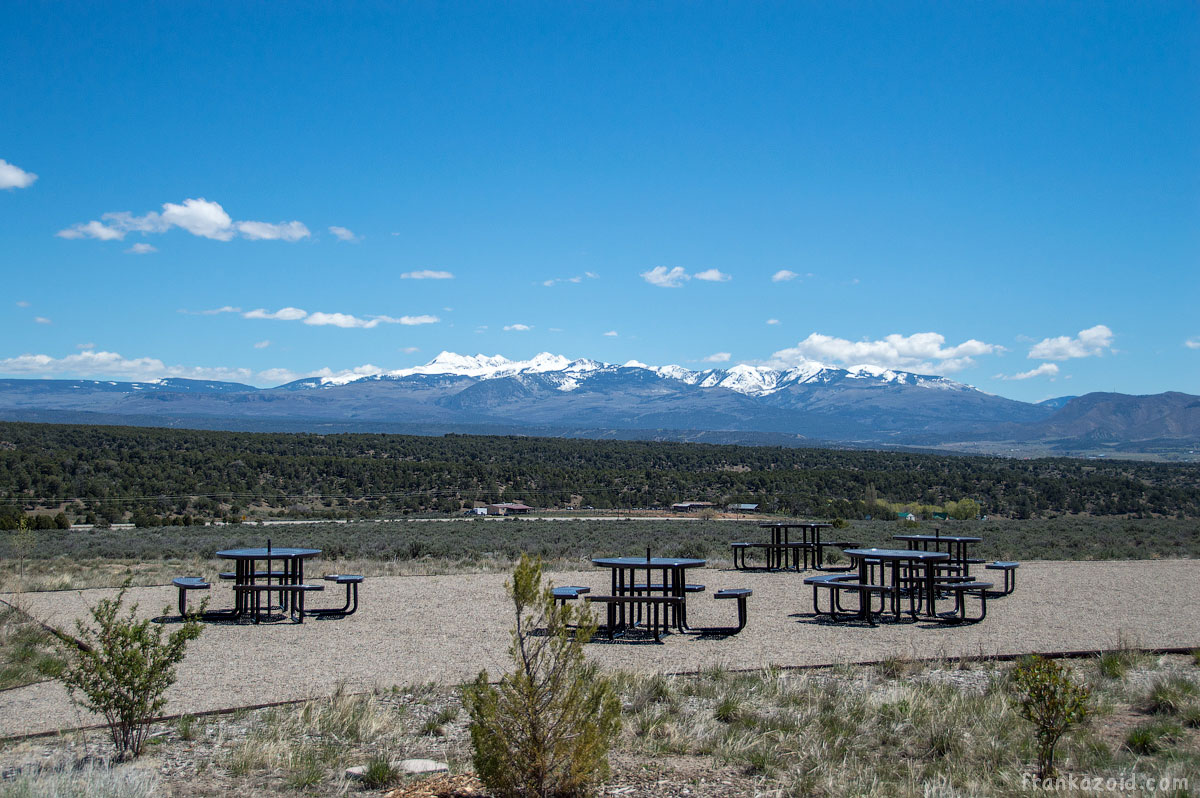 This isn't the 'table' but still quite recognizable symbol of the park. Note that Step house and Long house area was closed (actually the whole road starting from Far View Area) due to the season.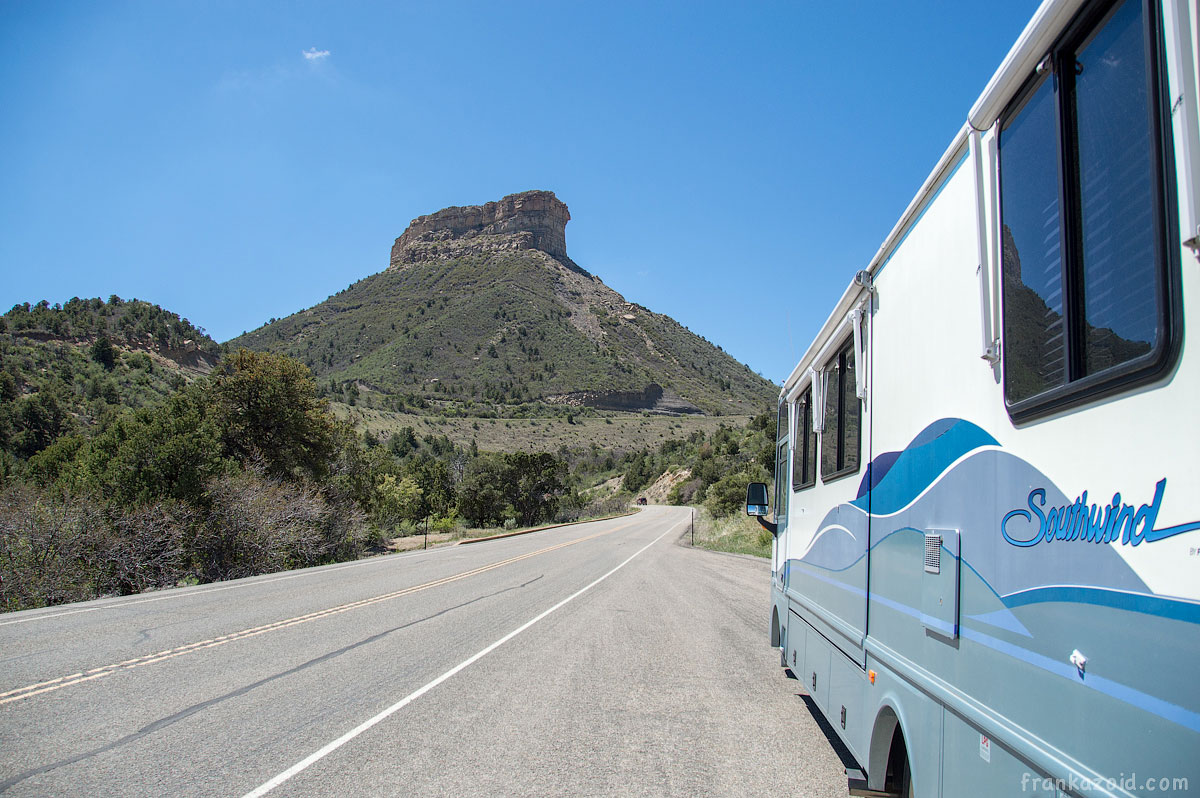 On the parking lot next to the museum I found SportsMobile, which looks a lot like my next RV 🙂 It's quite out of my budget though…
Short walk around the museum and I'm going for a hike. I decided to combine Spruce Canyon Trail and Petroglyph Point Trail which took me only 2 hrs (5.5 miles), but I was walking pretty fast.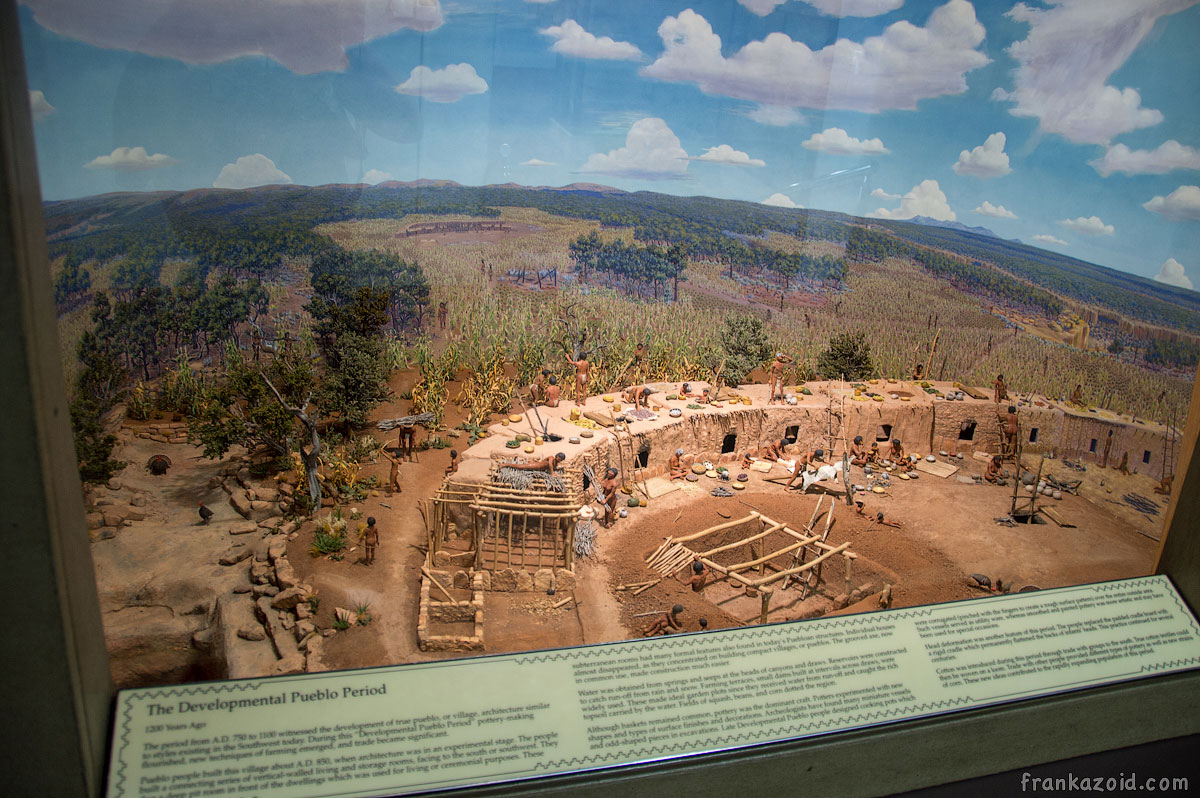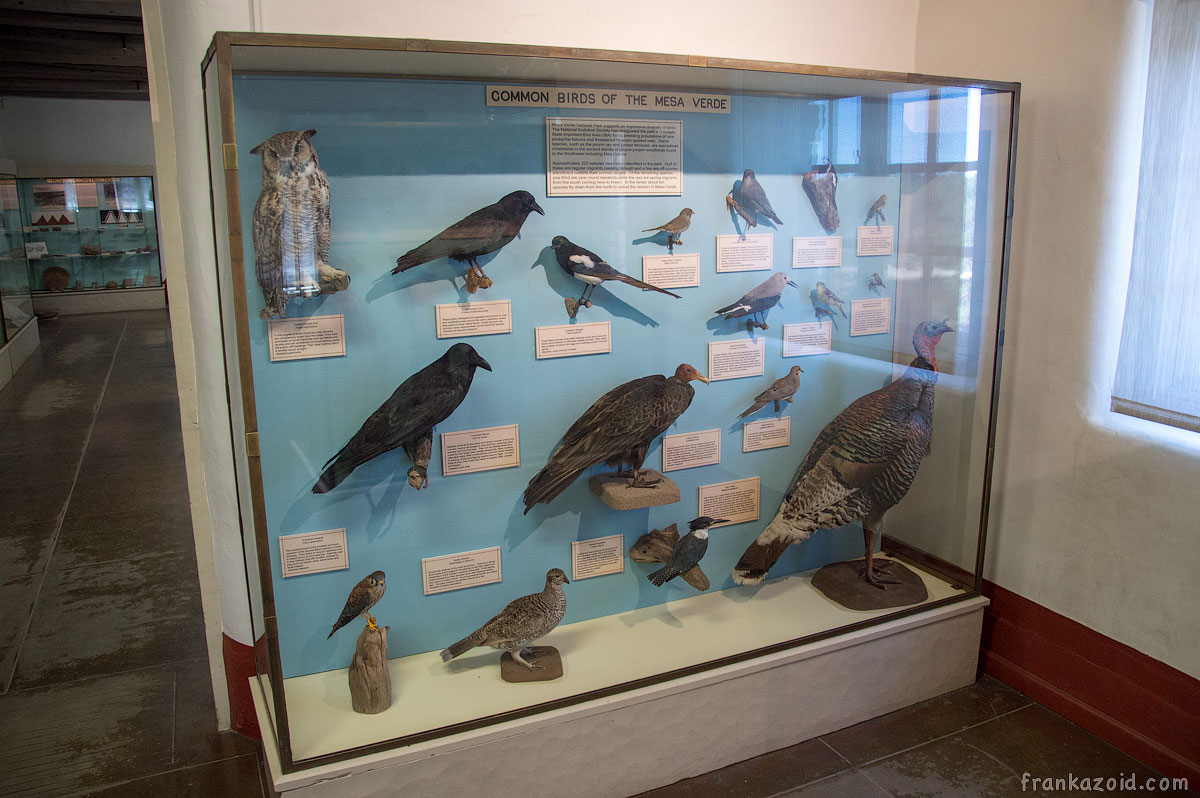 Amphitheatre. You don't really need any show going on at the stage — view is well worth sitting here for a while.
Here is an example.
Quite a few creatures in the area. I've seen young lama (or something very similar), bunch of chipmunks, birds, lizards and rabbits.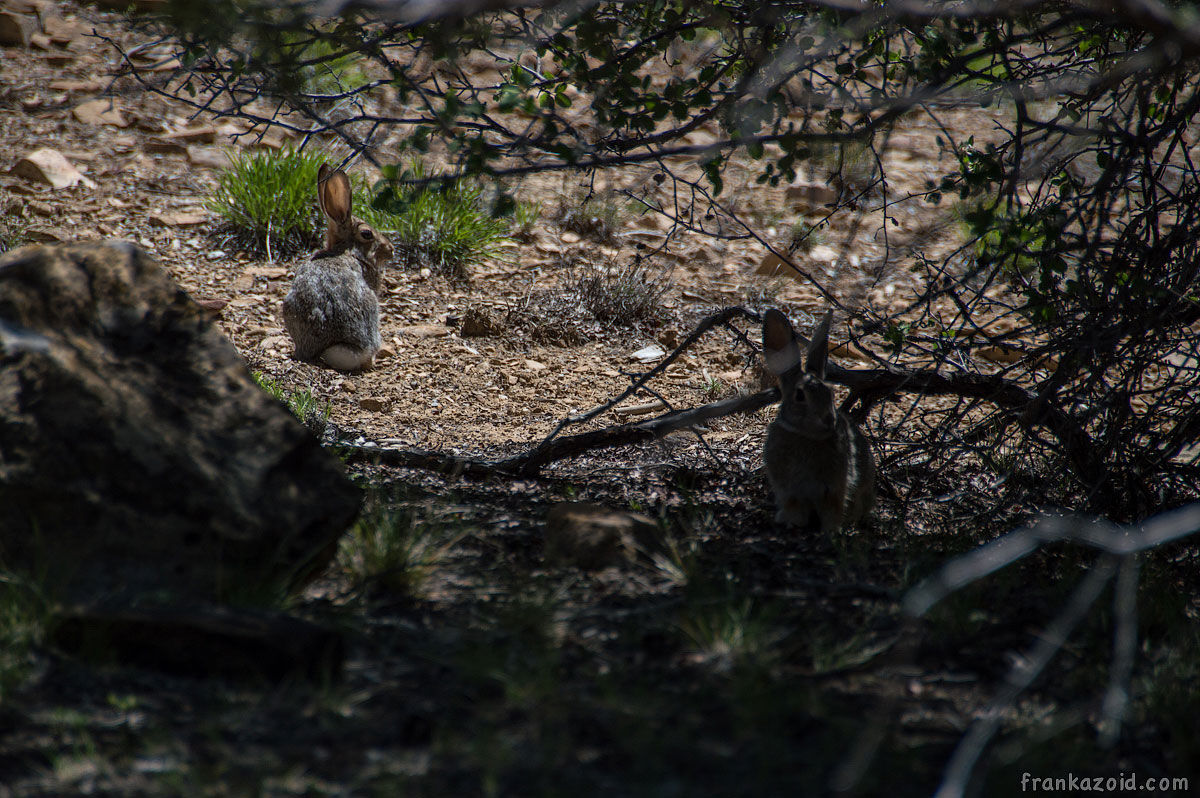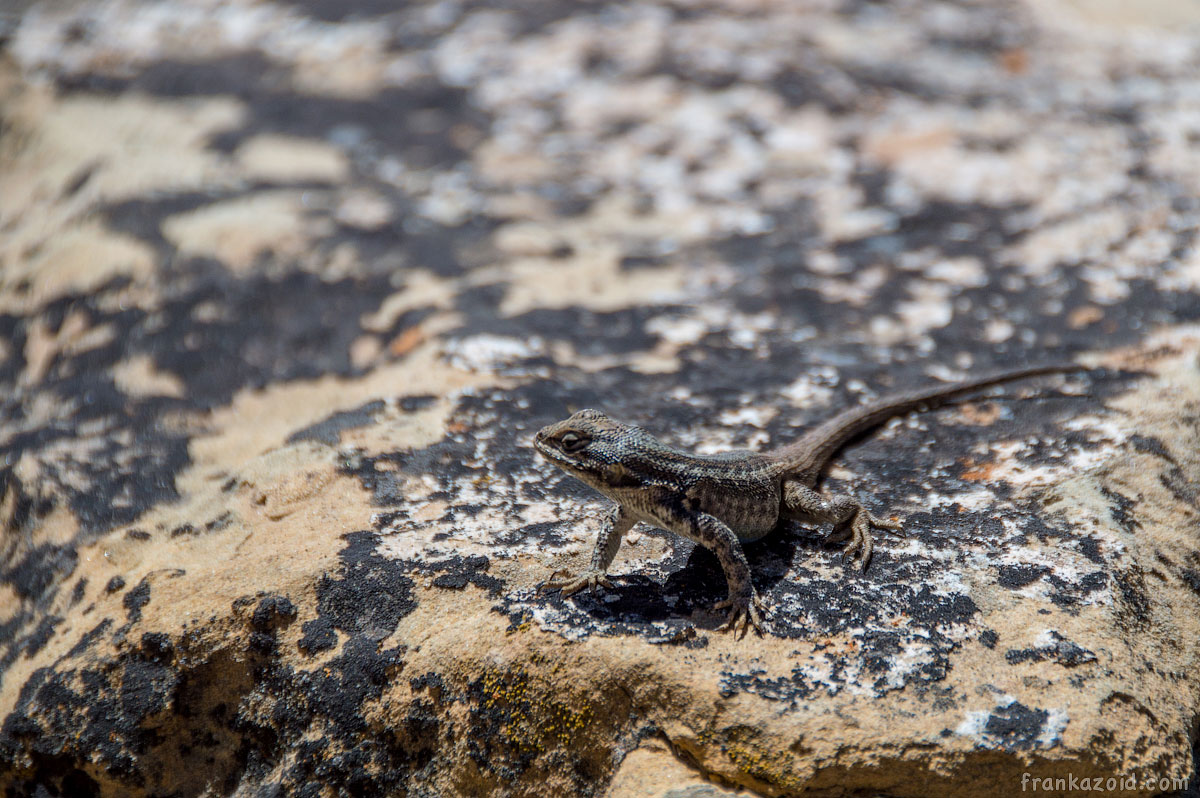 Twin trees (remember Twins movie with Schwarzenegger and DeVito?).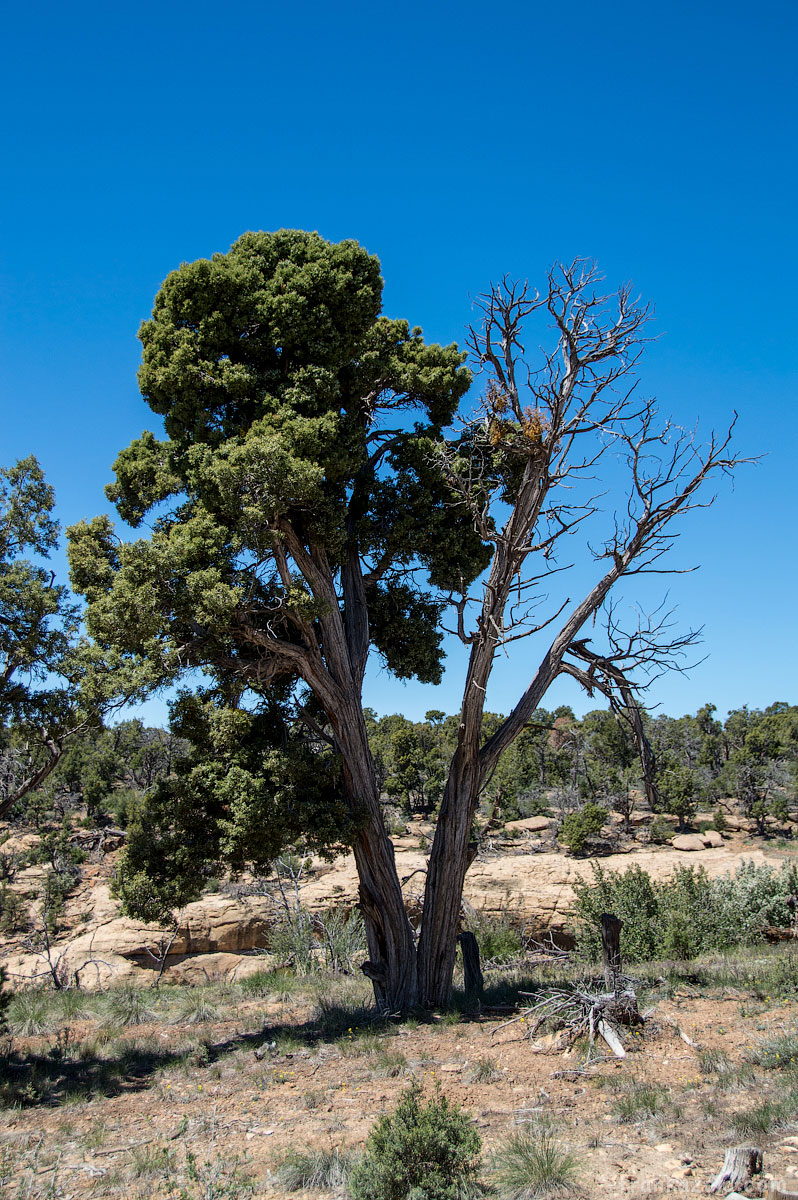 Trail in the canyon is pleasant and quiet (would be idyllic if not some annoying flies and a rancid creek nearby).
Any ideas how that was formed?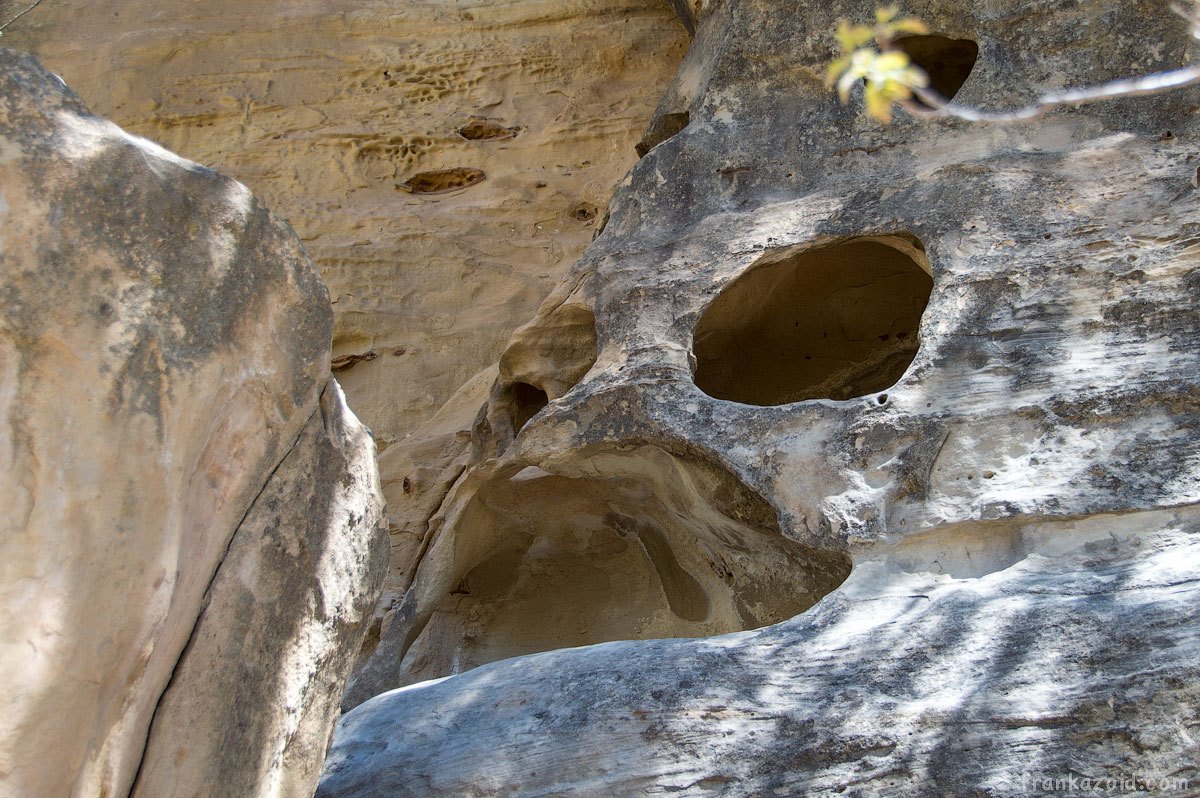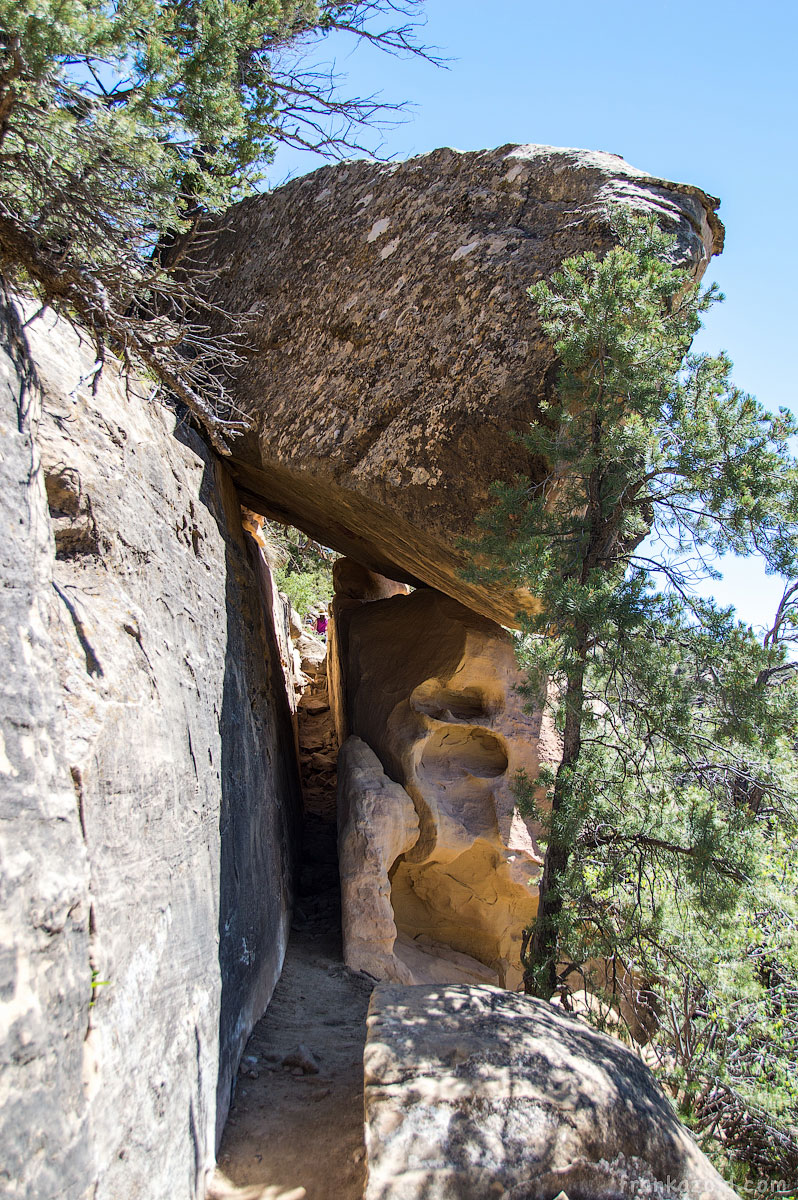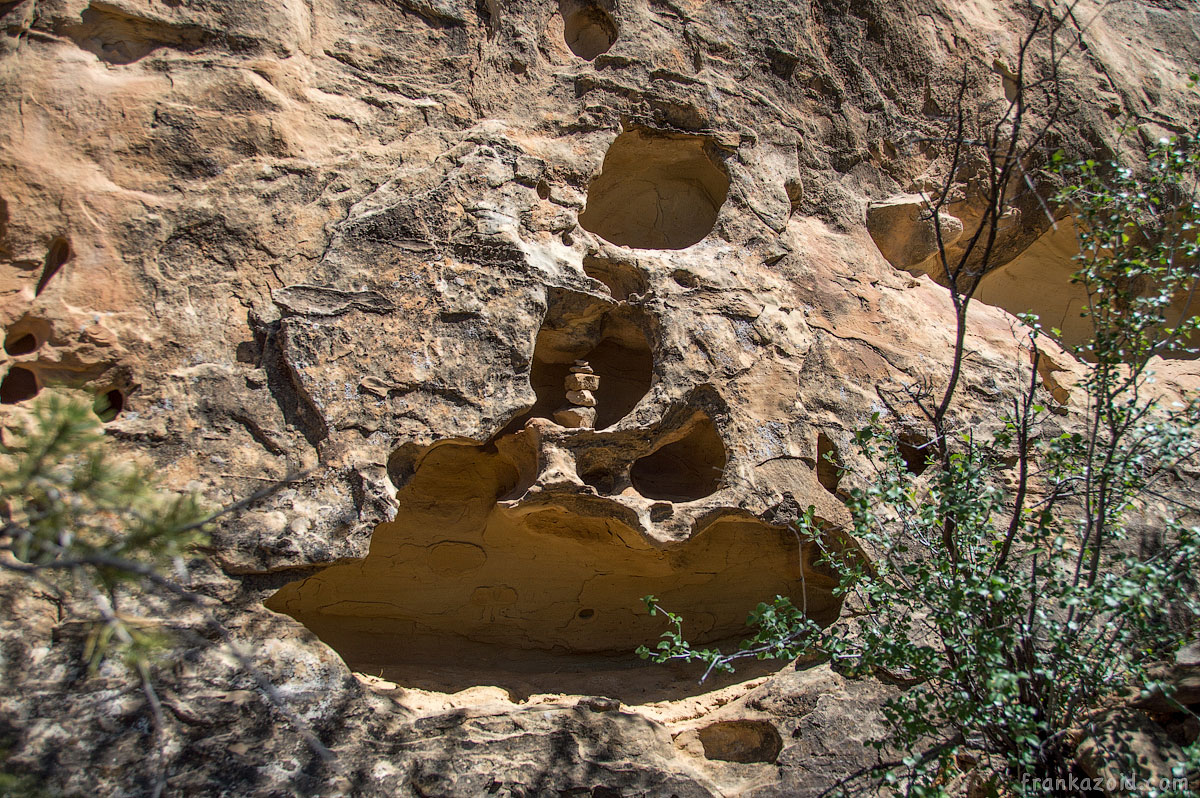 Zebra wall!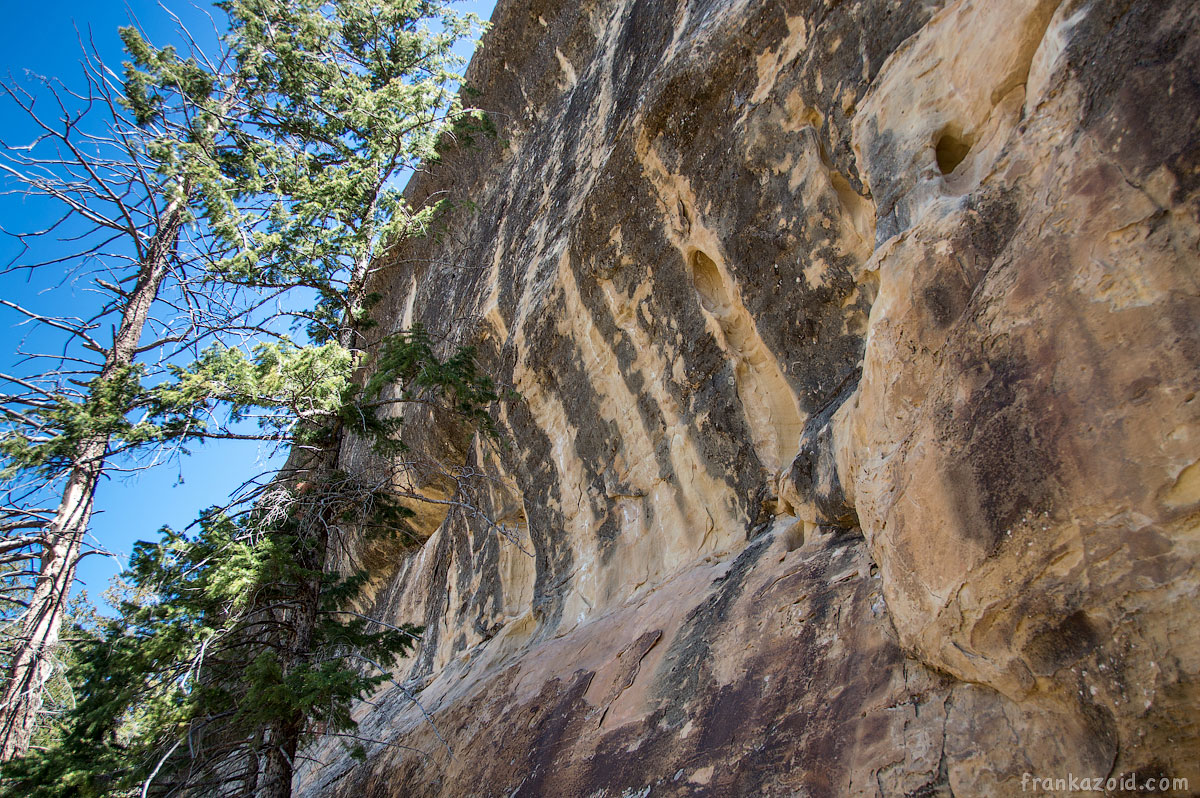 Looks like kids were playing here hundreds of years ago as I don't believe an adult would fit in this building.
Trail is going all the way up here with a stunning view of the canyon.
Petroglyphs. Sometimes I feel like all of them are made with some kind of copying device 🙂
Spruce Tree house. Sturdy building, few stories with washing area and pit houses — looks like a condo!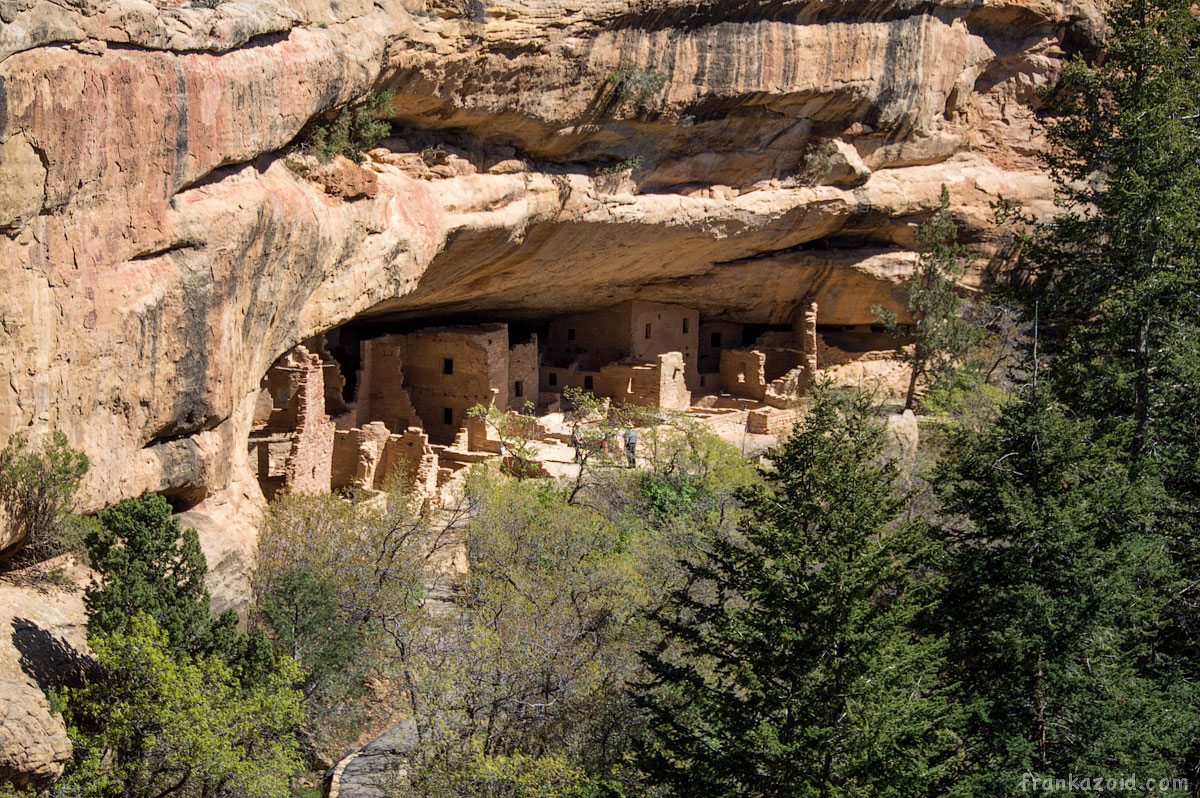 From here I got on my bicycle and took a ride to pithouses and villages area.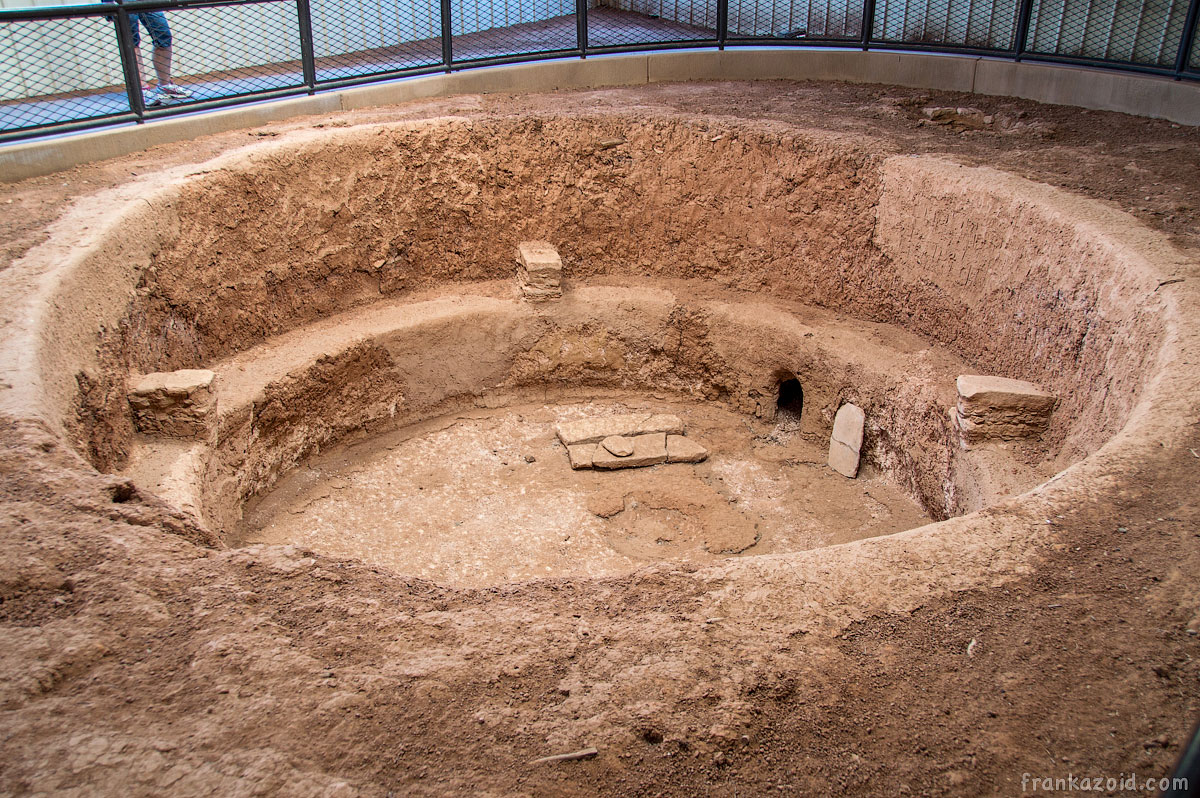 By the way it's much faster to go there by bicycle rather than by car — it takes time to park, get out and walk to the pithouse and then back, open doors, buckle up and stuff. Easy with a bike!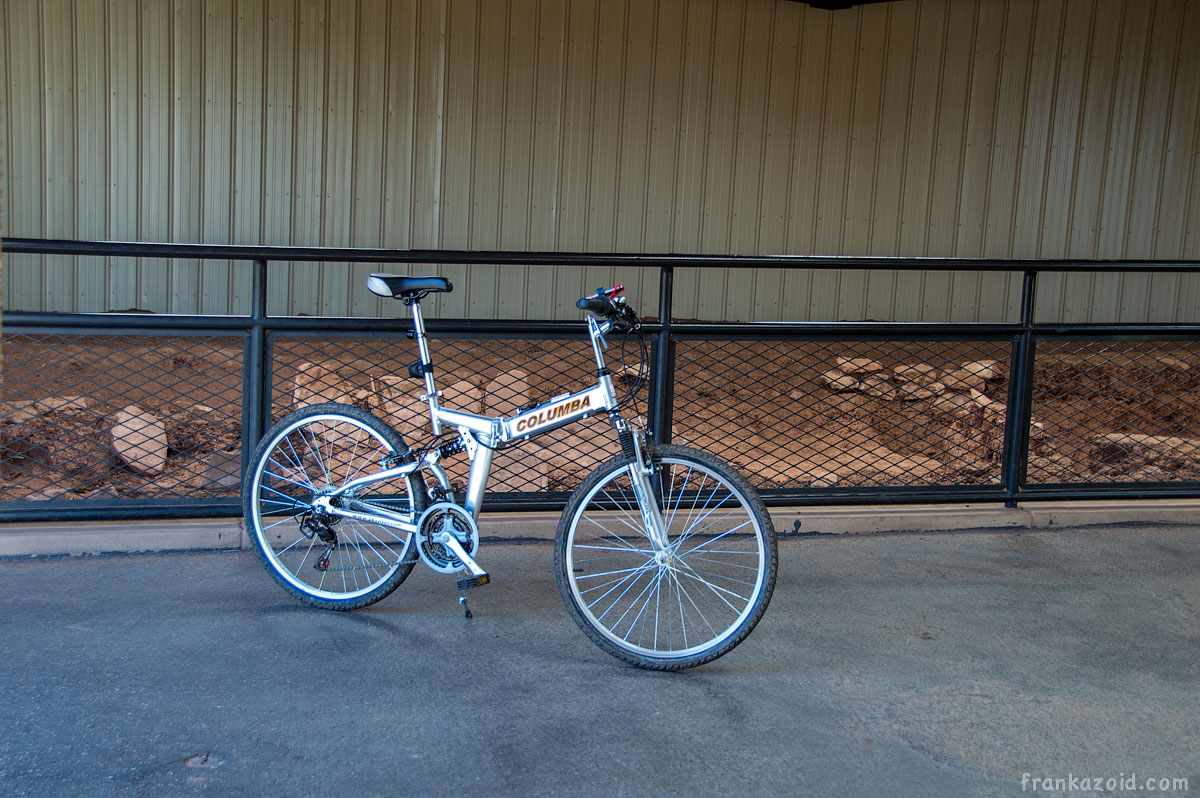 More dwelling houses.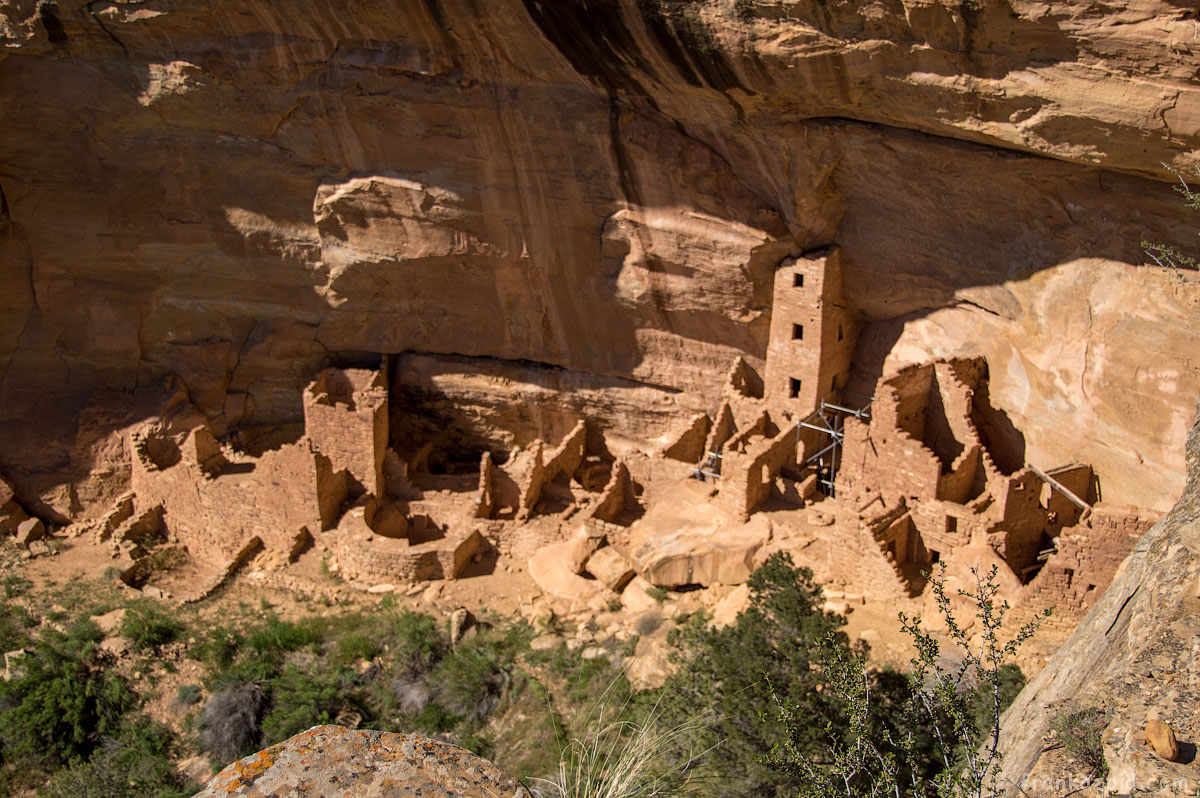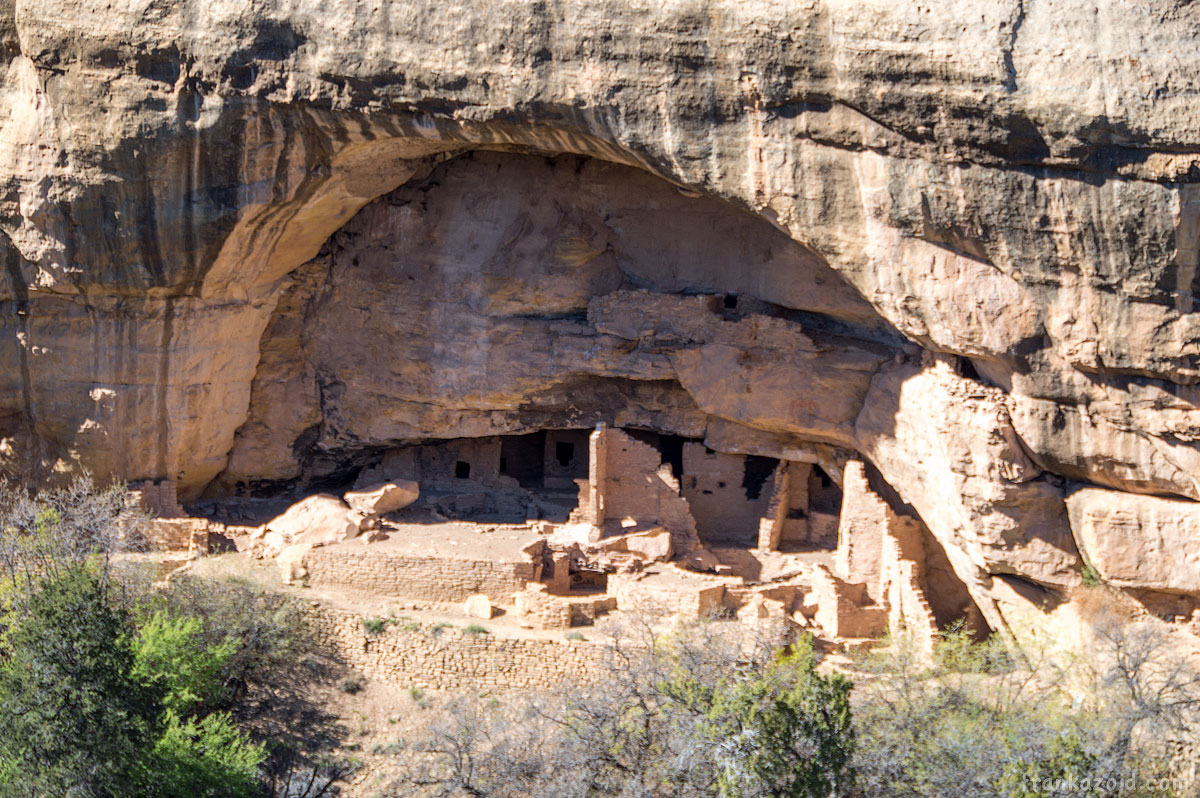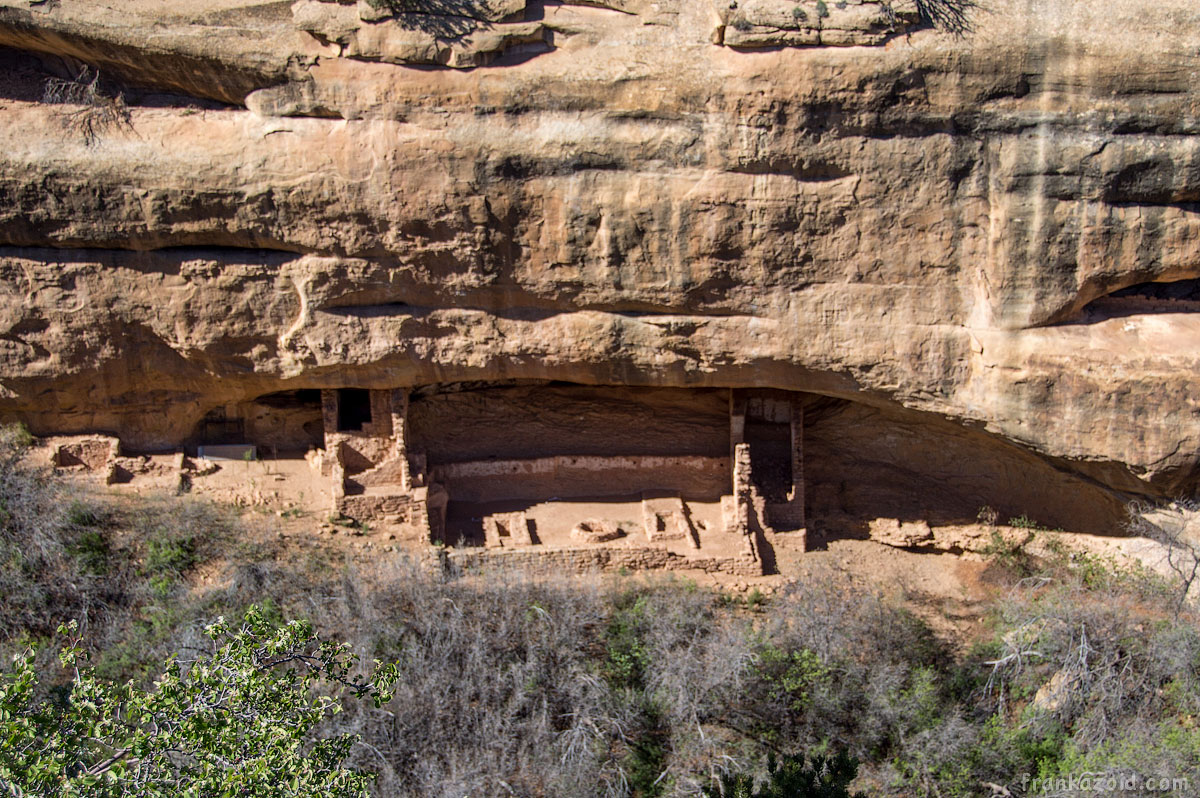 Anyway, I'm done with this part of the park, don't have time to go to all the tours to Cliff Palace and Balcony House (besides this is a budget trip, wasn't planning to pay for tours). Here is a map of my hike (red line) and bike trip (blue line).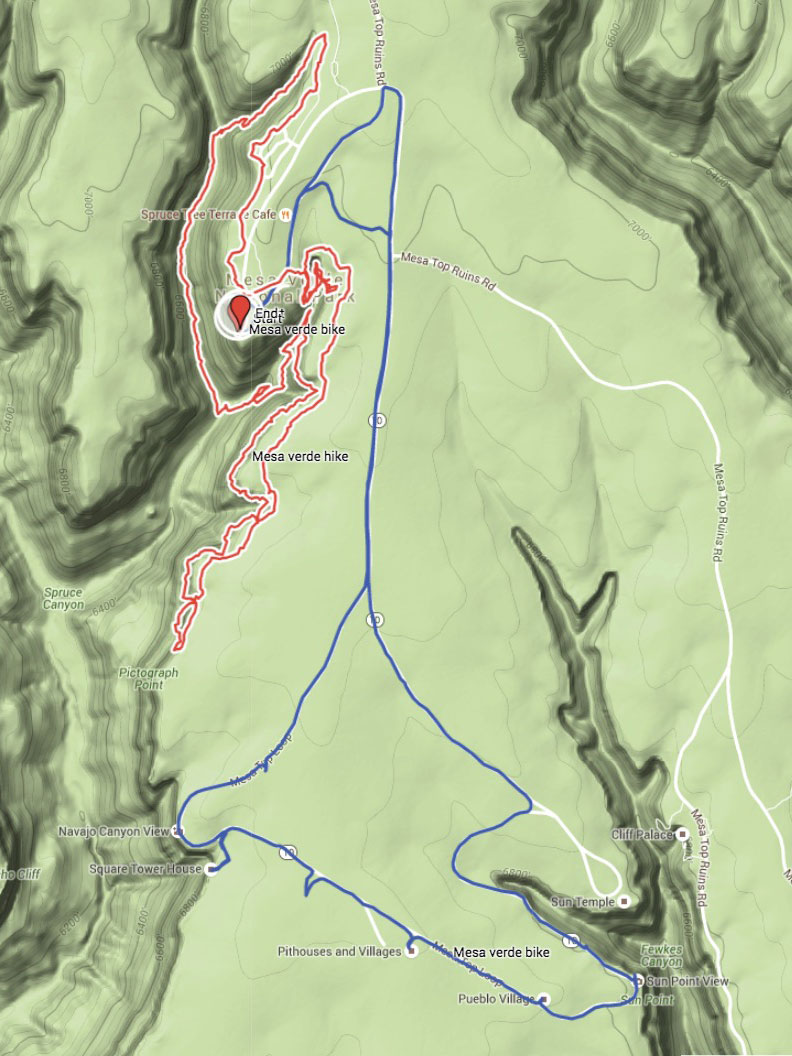 11500 feet pass. Very cold! Also I just fully (well at least better) realized how hard it is to drive semi. The RV doesn't drive easy up to the mountain (I wasn't hard on the accelerator as it will take lots of gas) but then you can't just let it go, you have to switch to lower (lowest, actually) gear and drive for 5-7-10 miles at 20mph. Very frustrating and boring.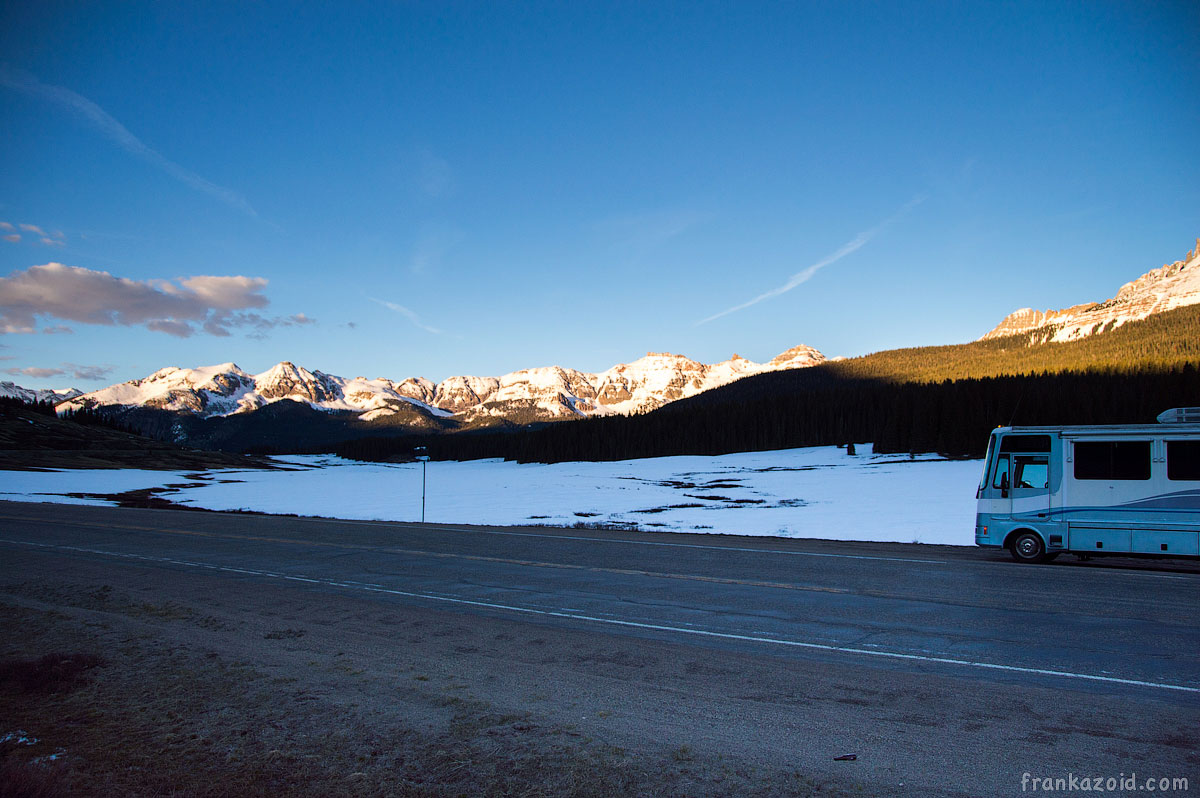 Half-frozen lake 🙂
Finally I got to the campground (free, of course) and it's time to sleep!