Can't recall exactly why this happened but first place to visit after border crossing was Valdez, AK and nearby Worthington Glacier.
There wasn't too crowded and nice trail headed towards the glacier so we took a hike. A bit tired of sitting in a bus (yeah, it's 300 miles from the border).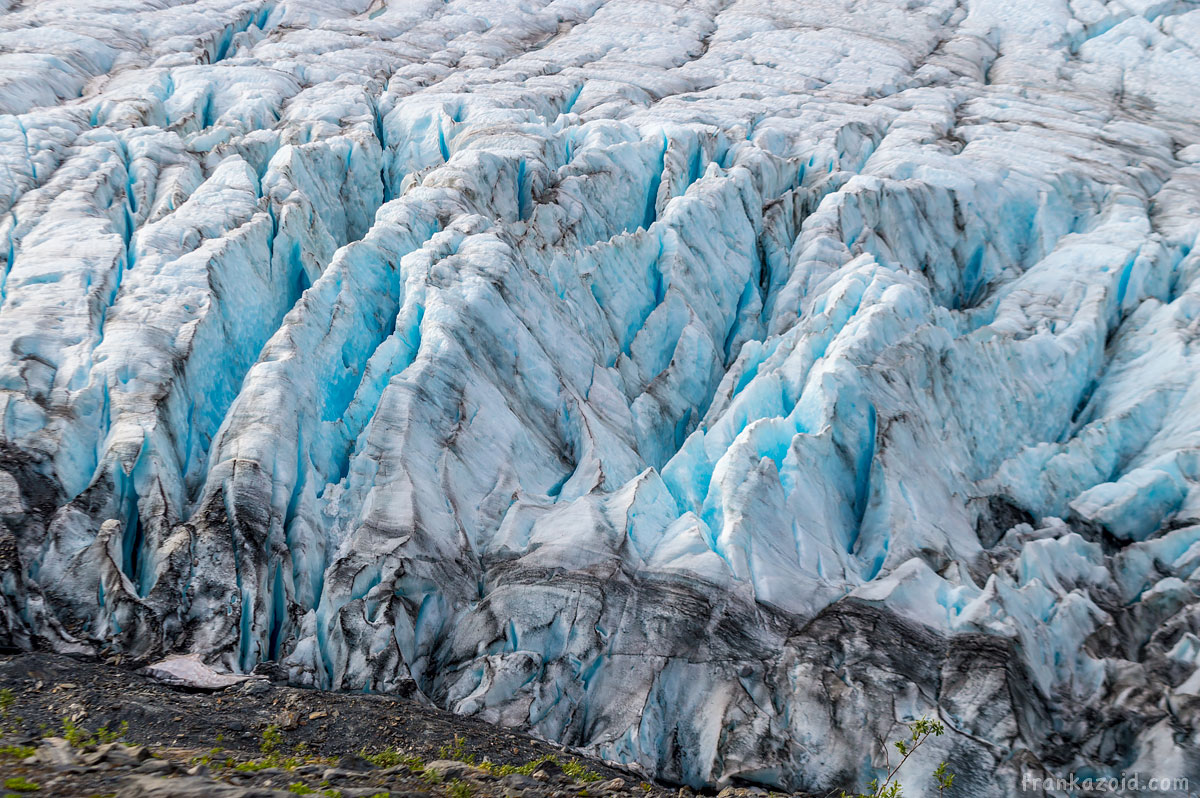 Lovely views of the valley with a clouds down there.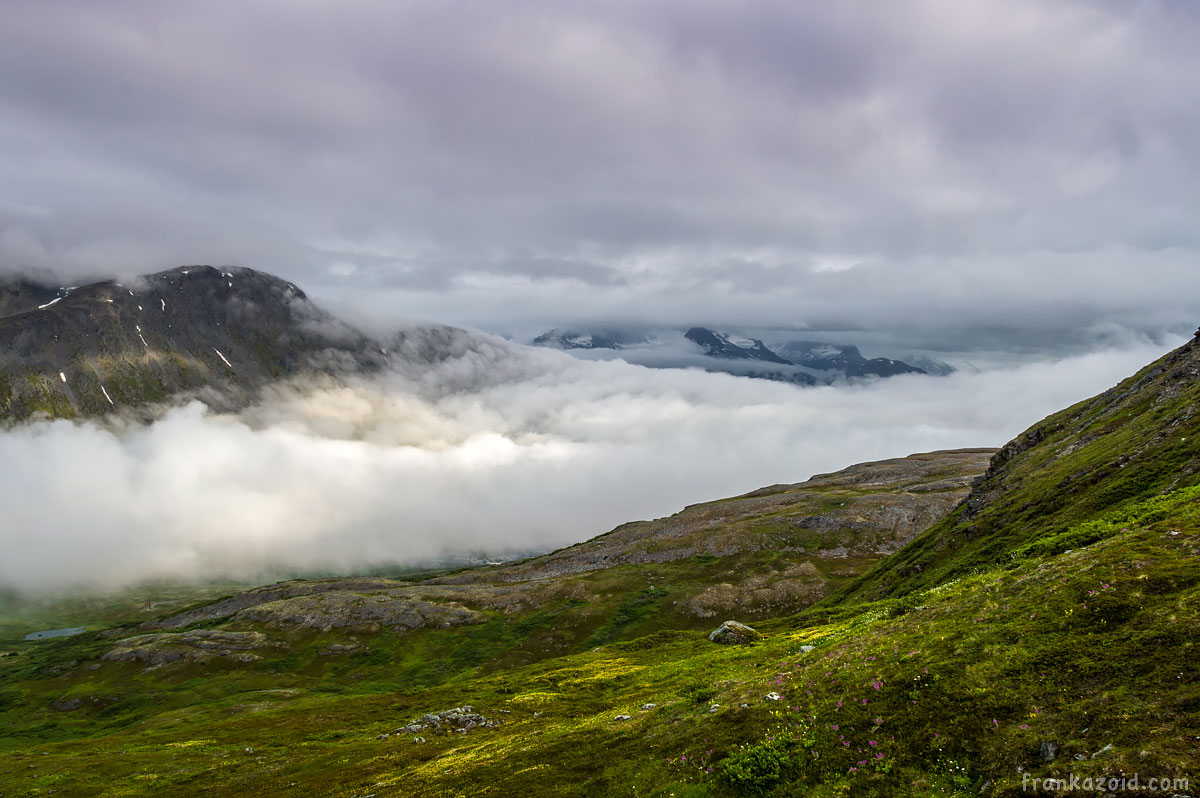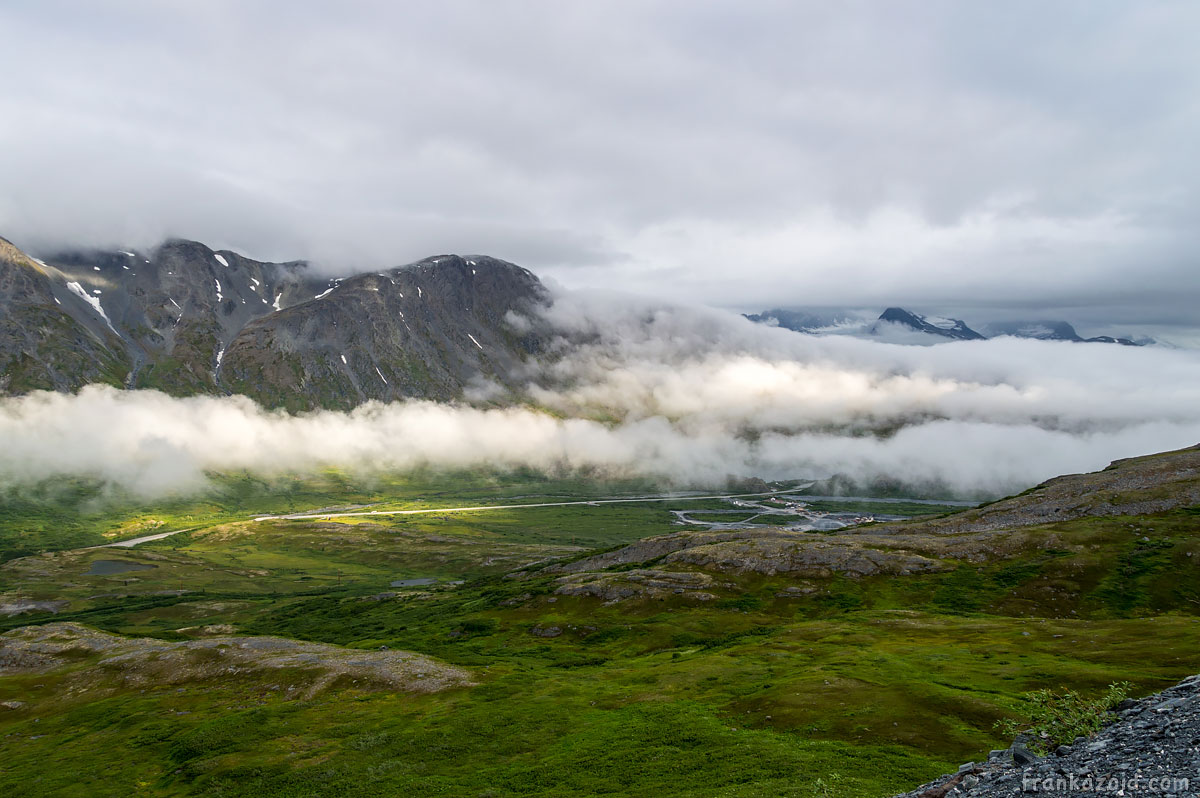 Spent couple of hours hiking and stayed overnight at the parking lot. Looks like we never made it to Valdez itself or at least I can't find any photos of it.
The road goes by Wrangells St Elias National Park and we even tried to get in. There is a 40 miles gravel road and after half a mile we realized we are too slow to make it. Had to backup as there were no space to U turn which is fun in a bus.
Missing one day so probably spent it somewhere on a road but then made it to Anchorage. Biggest Alaskan city (about 300,000 inhabitants) but still not capital as often the case in USA.
Didn't stay there long but took a ride on a bicycles.
Seward
Reached small town of Seward, AK with only 3,500 inhabitants. Dima went to see Kenai Fjords and I rode around on a bike.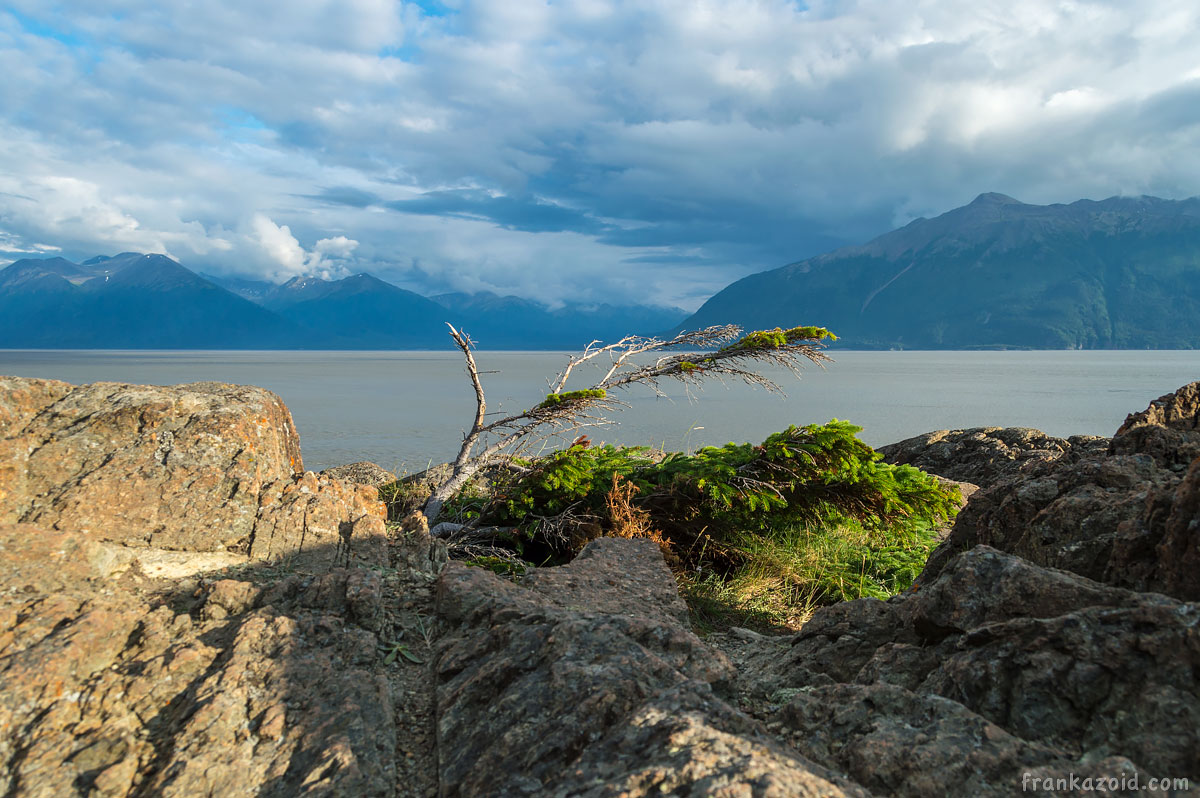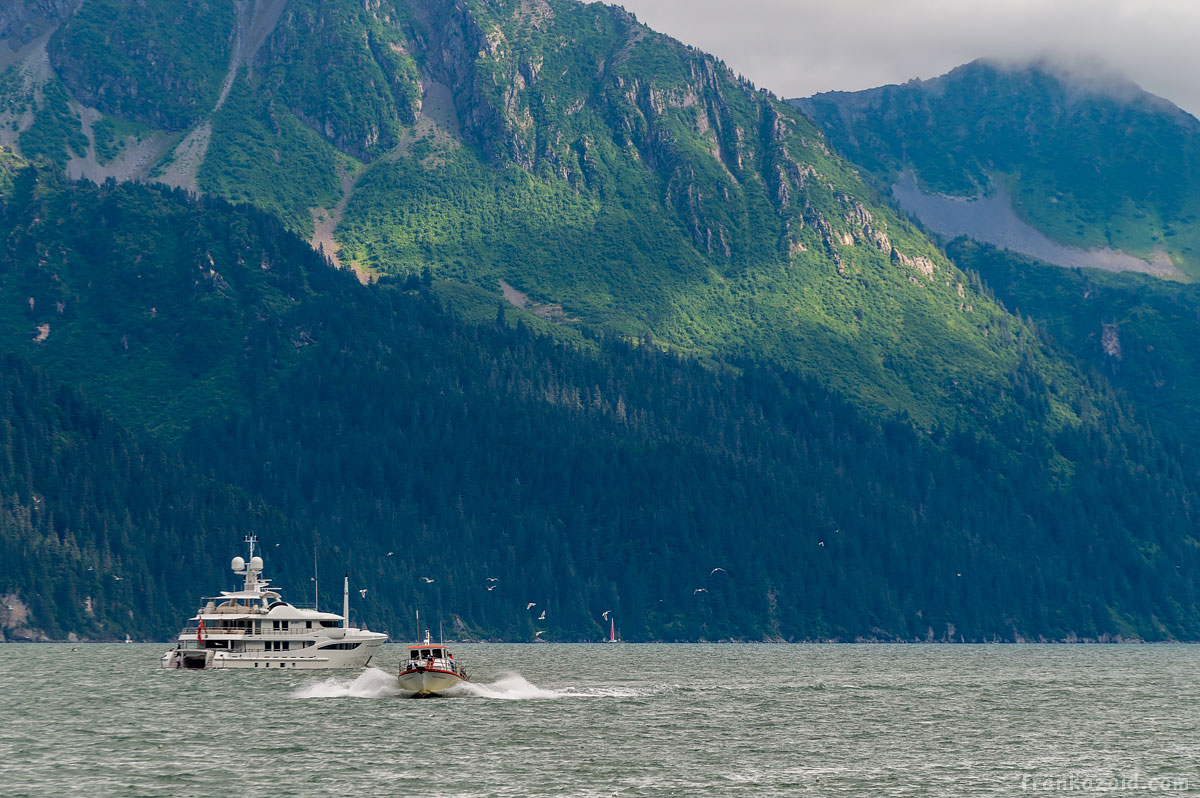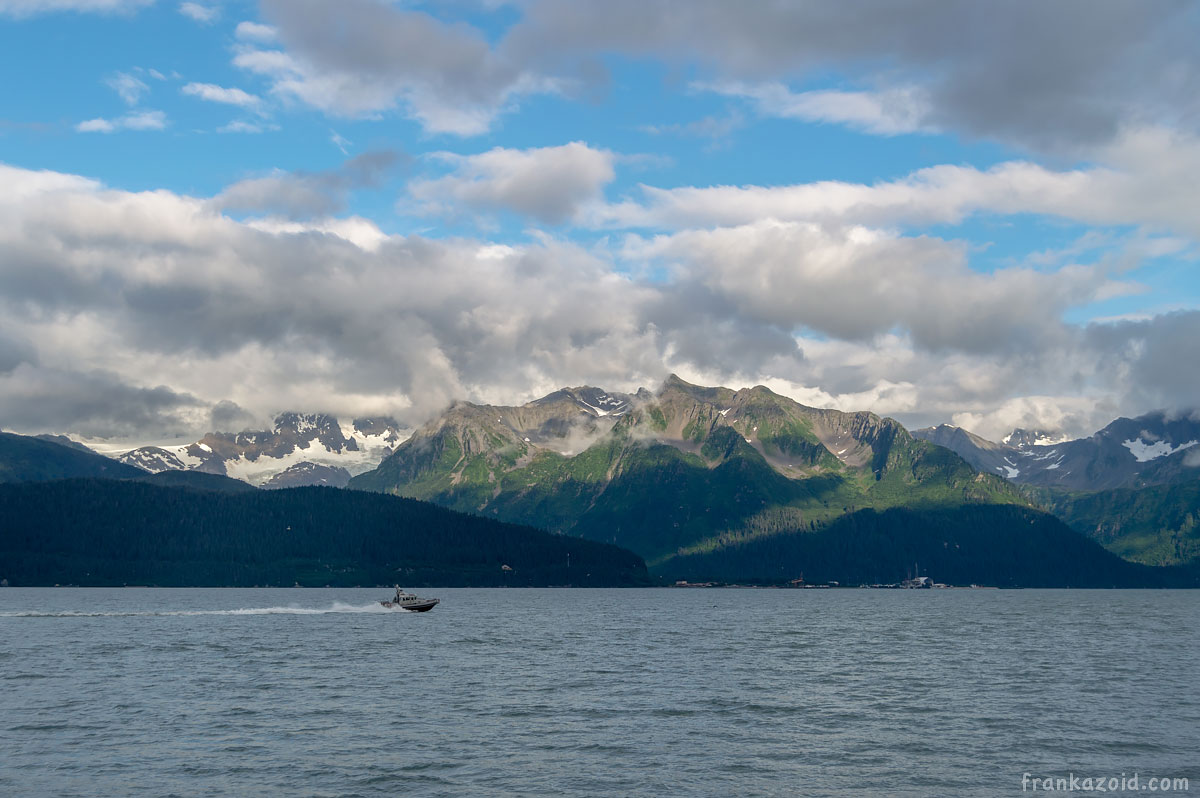 But I was quite surprised to see this military monster on the parking lot and now I want the same kind 🙂 It fits Alaska trip way better than Class A motorhome. You can read about them on their page. Unfortunately I missed the chance to buy it although I'm short on money for this beast.
In the Seward itself local fishermans were working on the salmon they got and otters were playing in the water.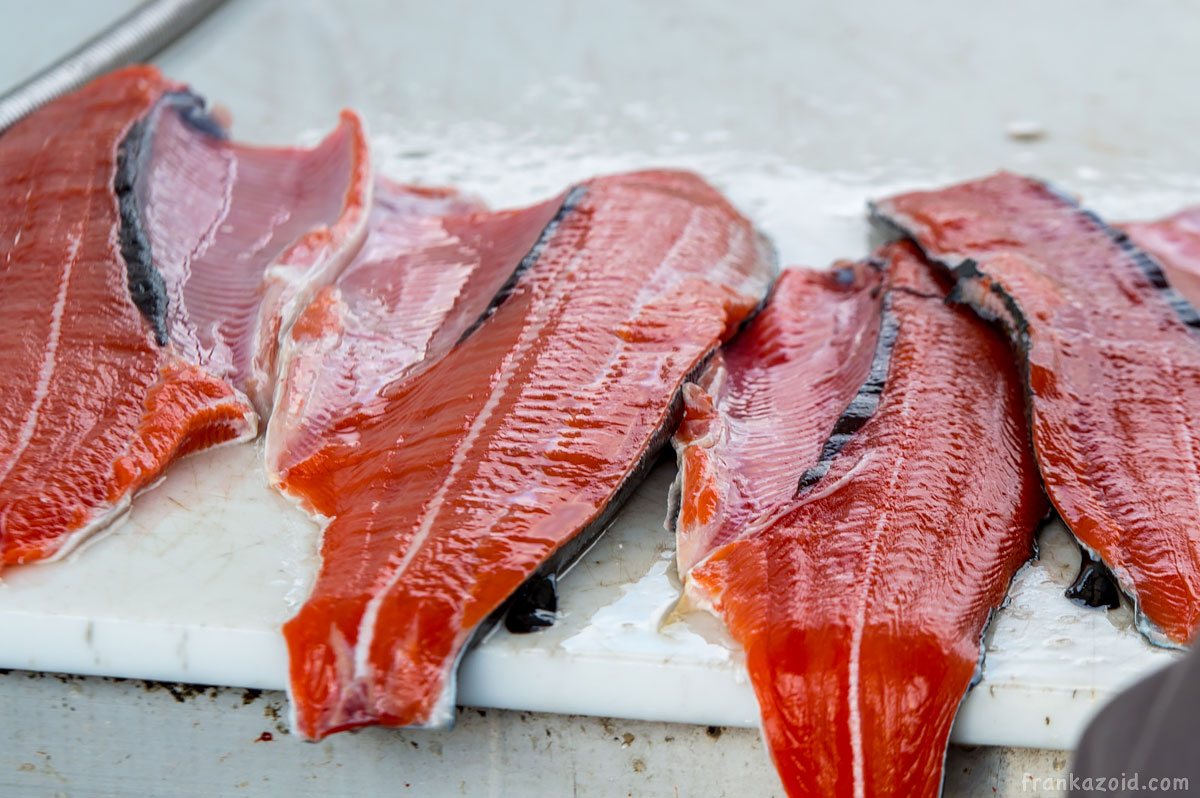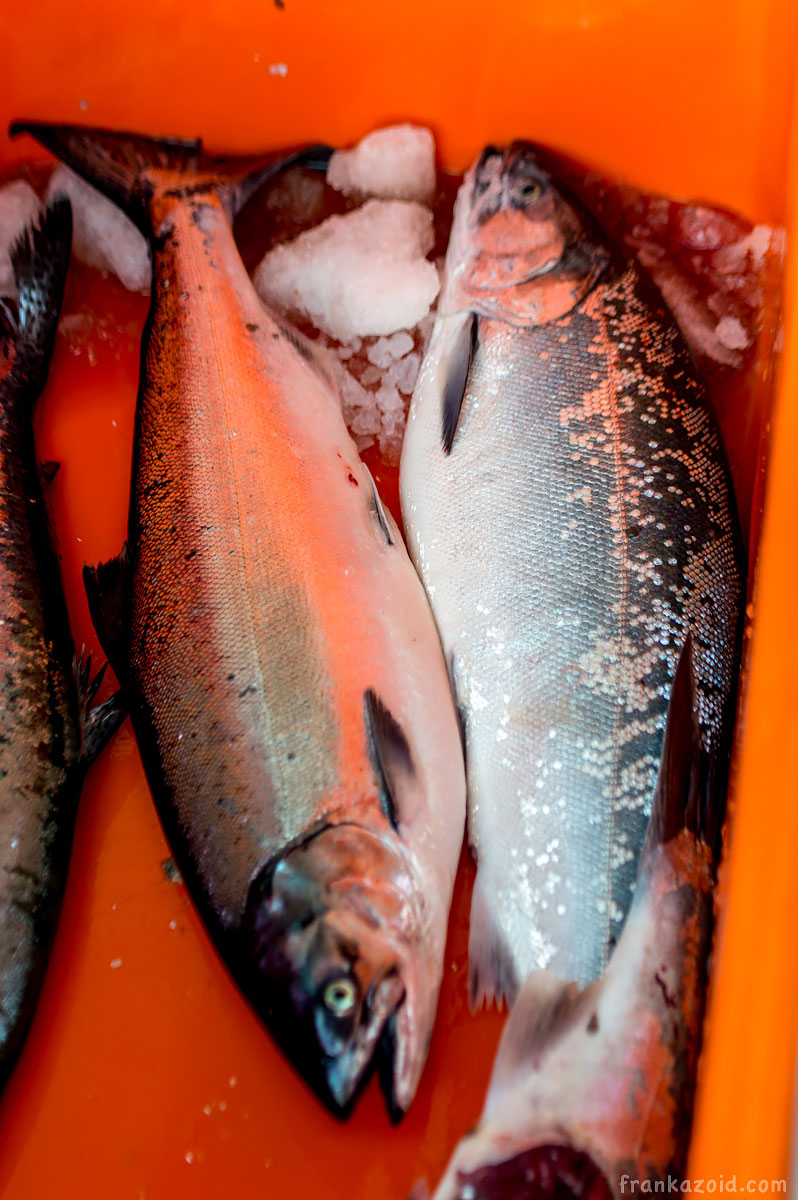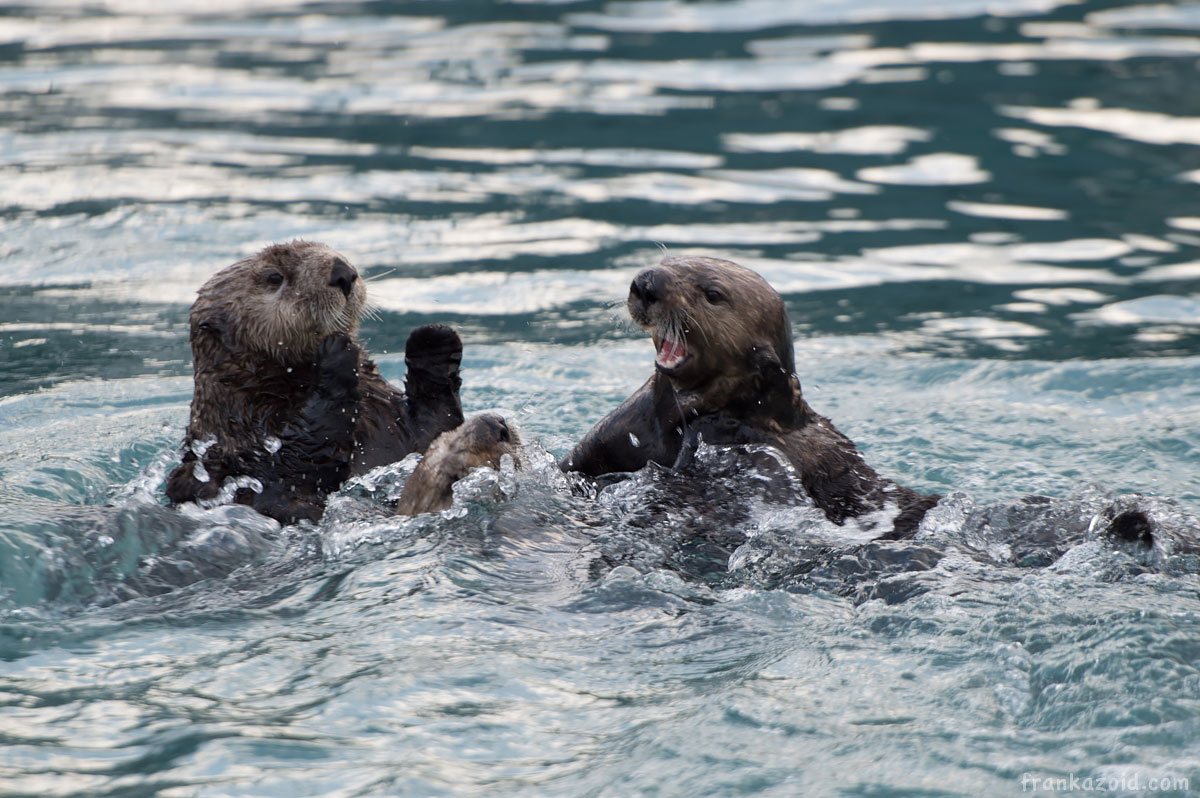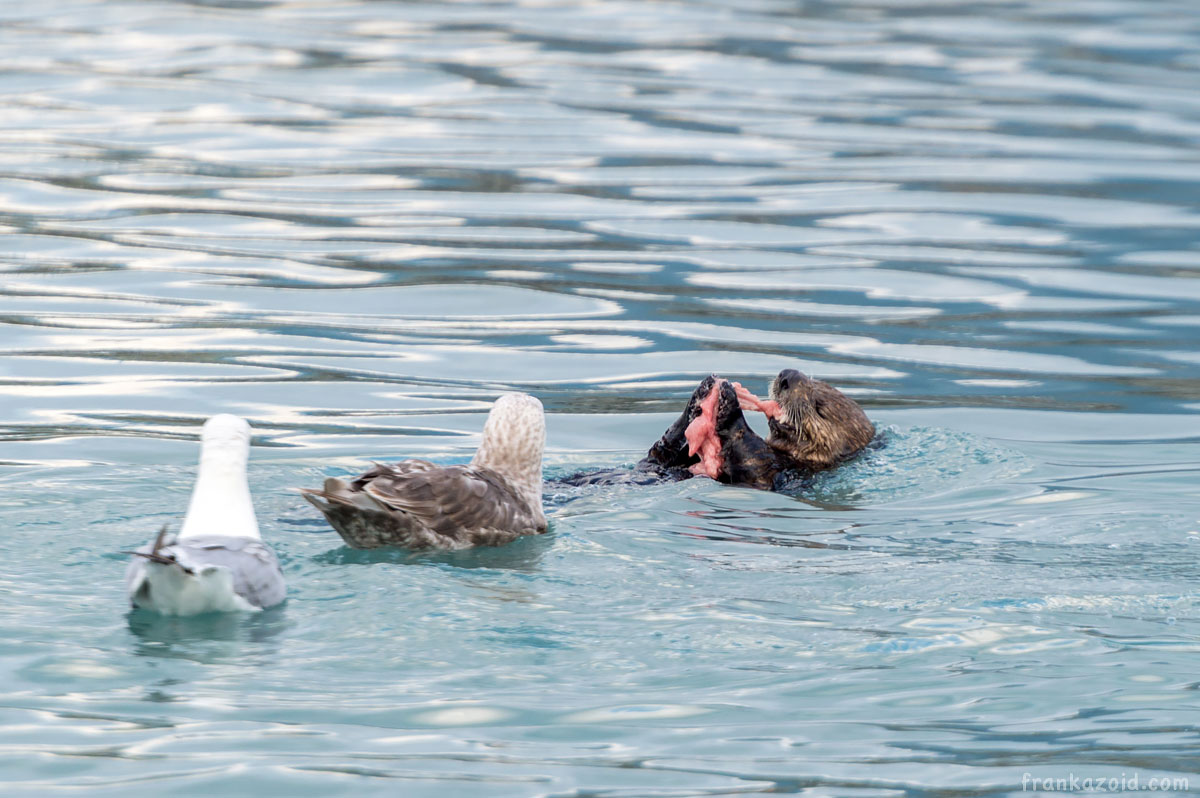 Spent 3 nights on the pull out on the road to Exit glacier.
Kenai Fjords
And here are few pics from Dima from the fjord trip.