Denali (or McKinley) is the highest mountain in North America, rising to 20,310 feet above sea level. It is also the third mountain in the world for isolation. It is also the main attraction of the Denali National Park in Alaska.
Since ancient times, the mountain was called Denali (in translation from the language of the Indians otabaski, the name of Denali mountain means "great"), but in 1896 it was renamed in honor of presidential candidate William McKinley, and officially recognized this name in 1917. Only in 2015 it received the original name back.
Since we had no idea when we get to Denali, we did not book the Teklanika River Campground, located at mile 29 of the famous Kantishna road, which is 92.5 miles long.
The first 15 miles of this road are paved and open to public. We drove to the Savage River and took a hike. There are not so many places for parking a bus, but we managed to leave it on the side of the road.
We walked along the river, nothing interesting, and Dima went back, and, as usual, I was impatient to climb the mountain. It was not easy to climb, but I already have enough climbing skills, so I climbed as much as 522 meters. And when I got to the top, as usual, I decided not to go back the same way, but to go up the mountain and straight down 🙂
It was easy to walk along the ridge, although it was terribly windy. The first 15 minutes of descent were also not particularly difficult – the grass gradually appeared, but in some places it was low. And then began tin. High, tightly woven bushes, thorns, height differences and streams. And everything would be fine, but here and there, there were bear toilets.
After some time, I found a trail, the branches along which were broken off and wool was visible on scraps, and in one of the trails I came across a fresh bear bed.
I almost made a toilet there myself, but I remembered that bears are also not happy to meet people, they just need to be warned about our approach. Long time I did not feel the fear for so long and did not receive such an abundance of adrenaline. I rushed through the bushes and sang songs in full voice that I remembered (I remembered just few of them, so they often repeated).
I had, of course, a gas against bears, but I had no experience with it, and I don't know how a bear would react to this gas in "his" forest.
My hike ended up well, but later I became much more careful with the choice of tracks 🙂 Honestly, I had a feeling that I had been walking for two hours, but I looked at the track and it shows 1 hour and 20 minutes for 4.6 km.
We wanted to stay, as before, somewhere outside the park and just drive in every day but the closes place was around 30 miles away. Since this park needed several days to explore, it would make it 100 miles a day trip.
Camping on the river Teklanika was booked a few weeks ahead – there are only 53 places, and many hundreds visitors willing to stay. While I was looking for options around, including emergency ones, Dima accidentally glanced again at the camping site and found there is a 1 free spot for 3 nights (the allowed minimum) 4 days later. Of course, we didn't hesitate at all, we booked it, and in the meantime, we got to Fairbanks (which I mentioned in the previous part).
When we got back to Denali, with a clear conscience, we bought tickets for the green camper bus (which can be used unlimited inside the park) and took our bus to the 29th mile, where we got to a convenient place. There was a sun for the panels, and a shade for coolness (during the day, at night is was pretty cold).
The first outing, hoping for good weather to coincide with the forecast, was made to Kantishna (I already wrote a little about it here) in order to look around along the way and understand where else to go.
Places on the bus to Kantishna need to be booked in advance, you can go back on any green bus.
Packed and drove off.
The driver diligently talks about the park and promises a lot of animals. The first examples, of course, struck. Shot at 320mm, made another 4x magnification to the corner. At first, the people look for a point on the horizon for 5 minutes, which turns out to be a stone in 50% of cases, and then delightedly clinks their tongues and shoots them with their phones.
From the very first views of Denali itself, the driver pleased us that he had not seen such a cloudless mountain for three weeks already, and it usually shows for half a day, not more, then again hides in a few hours modestly in the clouds.
Mountain views were absolutely fantastic all the way.
Traditional photo (well, almost, most tourists can not hold on to their hands) at the end of the way.
Several bottlenecks where the buses look out from around the corner and decide who will travel first.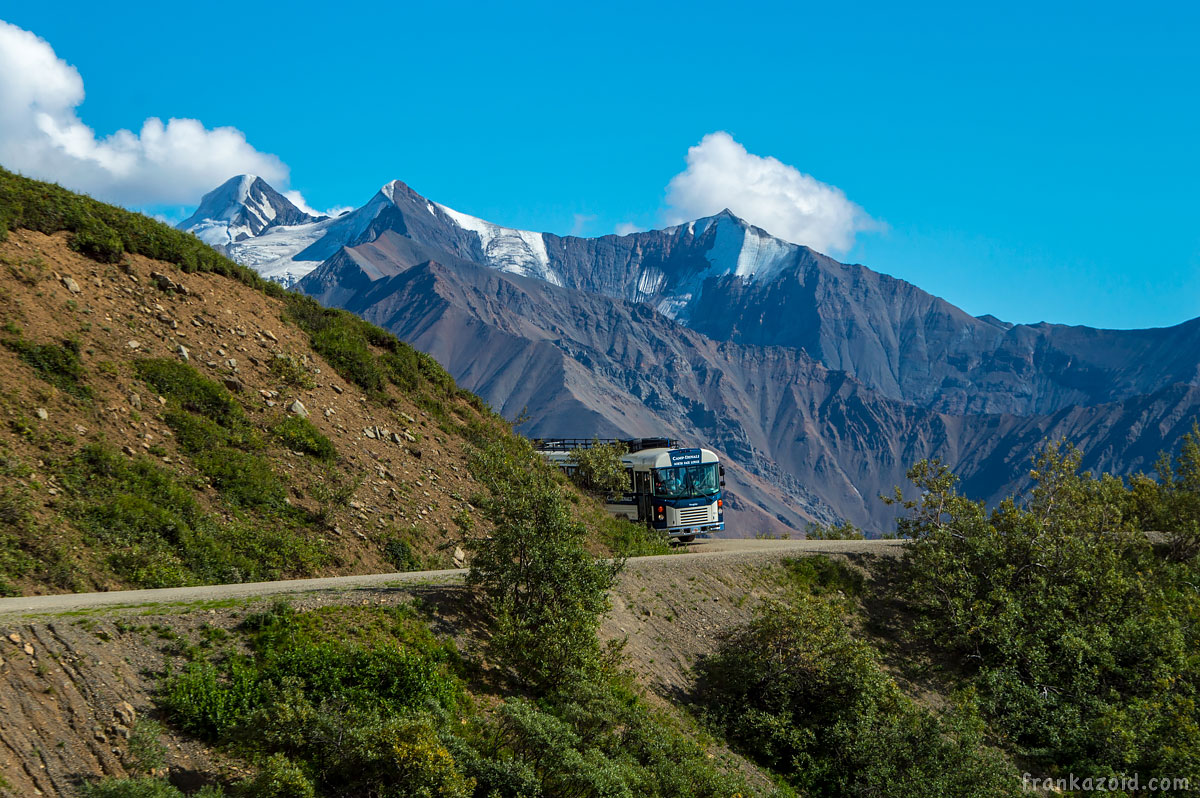 This trip lasts 13 hours and is not easy. Several lookouts along the way, from which the paths leave in different directions, a leisurely ride along a dirt road, time to gather tourists at each stop.
Well, finally, the first large animal photo.
The next day, for some reason, I have marked only with an evening cycling trip, maybe we were so tired of Kantishna. But in 3.5 hours I rode 26 miles (and the terrain there was not at all flat, climbed 777 meters), caught landscapes and at the end of a hefty deer.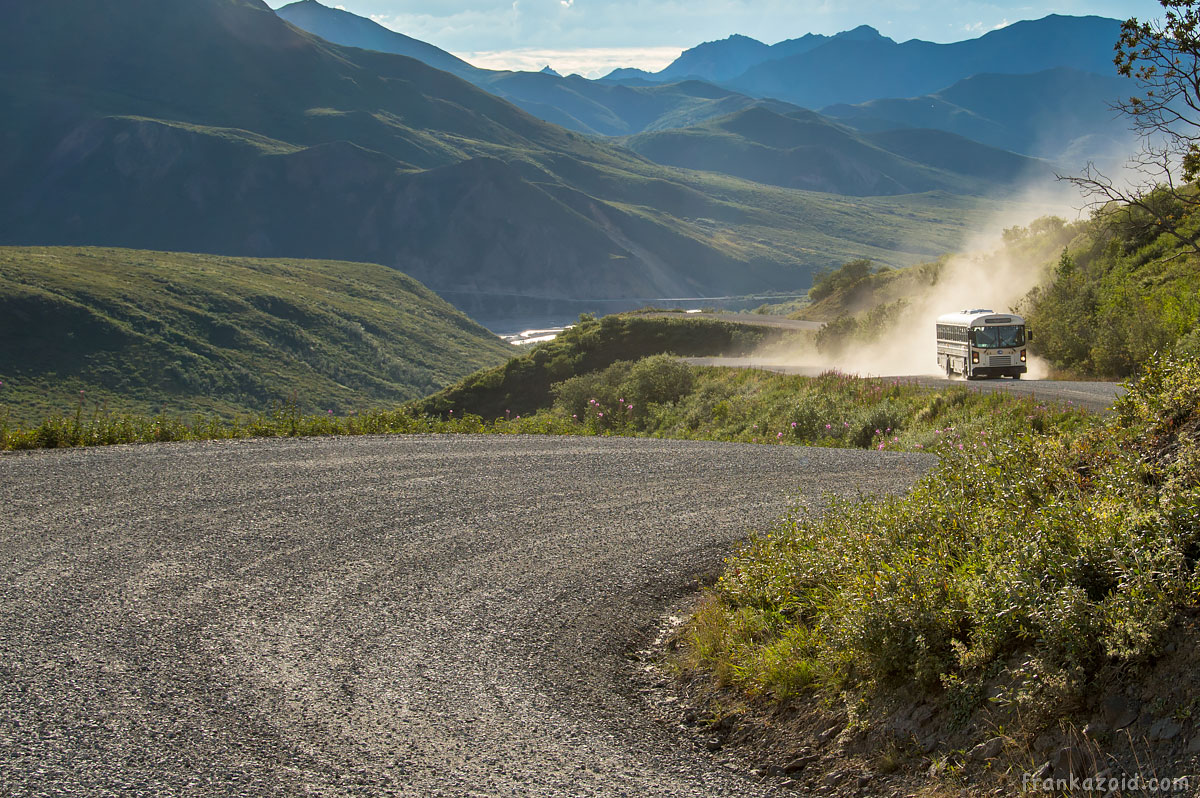 About the deer, by the way, is another story. I drove to the observation deck, was pretty exhausted and sat down to wait for the bus. Spent 15 minutes there and froze, so decided to go towards the bus, because from this site the road went downhill. I did not see any animals, and got upset a bit (although, remembering the story of a walk on the Savage River, it may be good thing that I did not meet any). So having traveled literally 100 meters I saw a deer on the road! He looked a great and I rushed after him taking pictures. It was already getting dark, and suddenly in the distance (I got carried away and went into the taiga) I saw a bus, which, by the way, was the last one on that day.
Wow, how I ran and waved! It's good that drivers are accustomed here to look for animals everywhere to show tourists, and they don't forget about tourists themselves. He saw me, waited and picked up. By the way, I was alone on this bus 🙂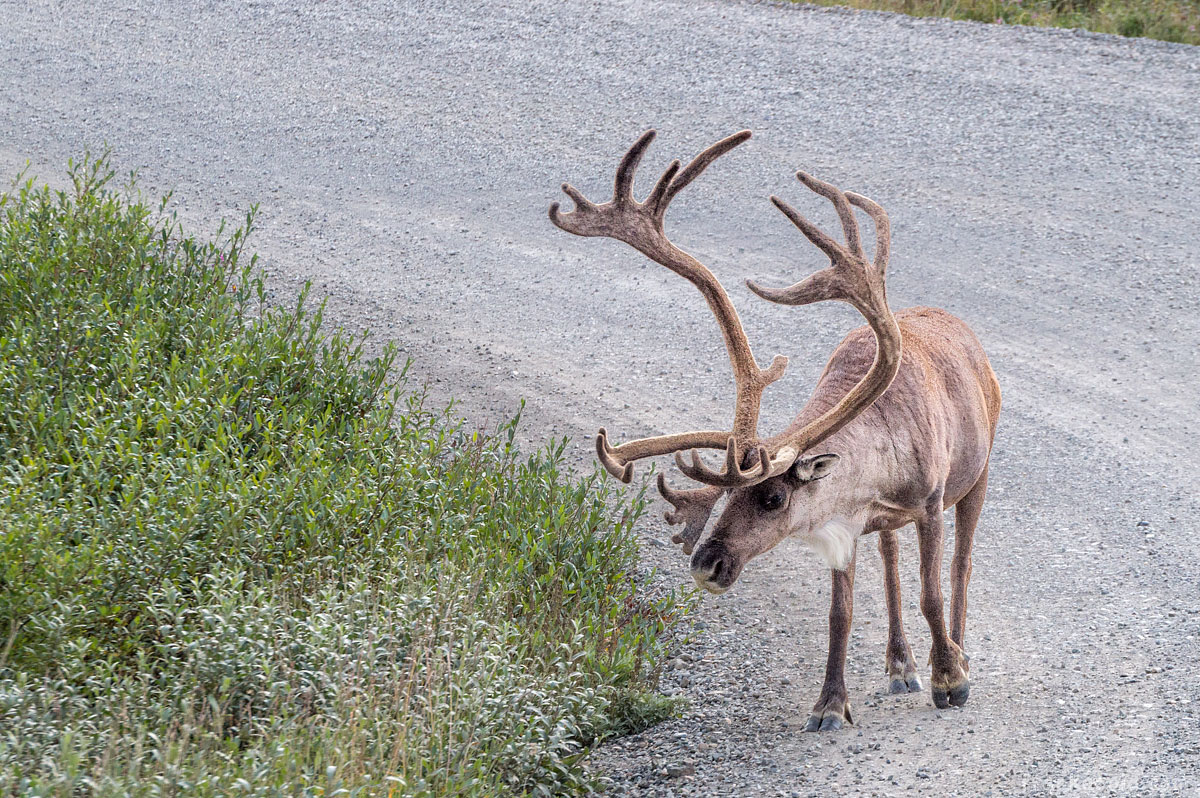 I wouldn't make it back frankly speaking especially in the dark and it was around 30F at night.
On a new day, we decided to find a trail for a walk, and got off the green bus near the Denali Eilson visitor center. The path went uphill, and it seemed to be like for half an hour. But who could stop us?
At the end of the path, we ran after the deer, then, step by step, walked noticeably away from the visitor center, then went straight down the slope without any paths, crossed the road, and, through the dried up river (although it's still had to be crossed), found an abandoned hut 🙂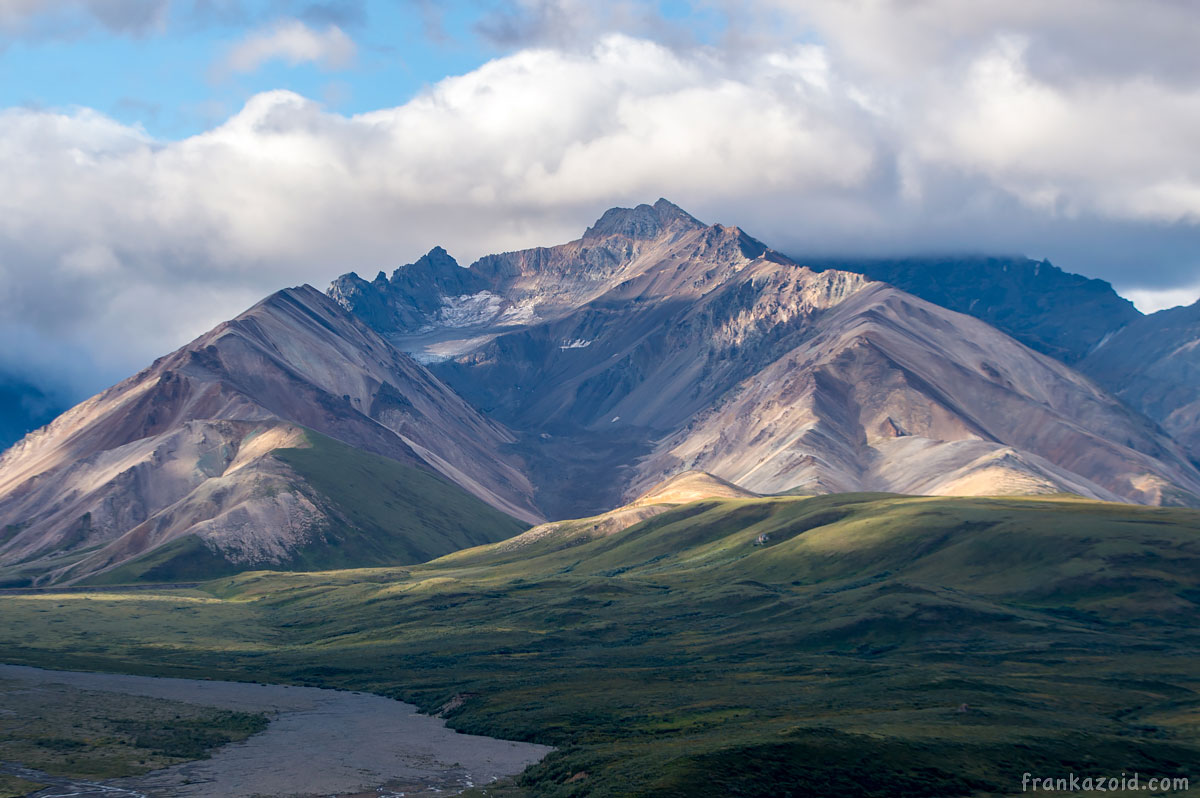 Animals ran along the river.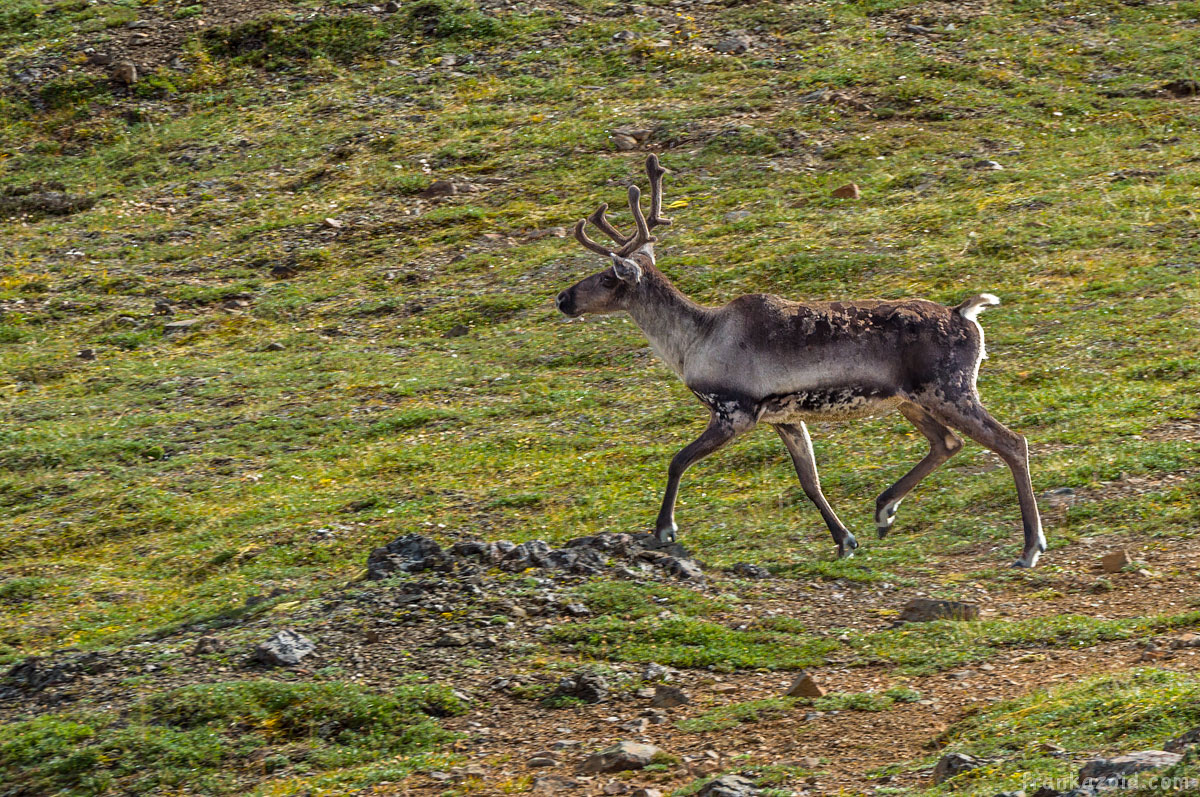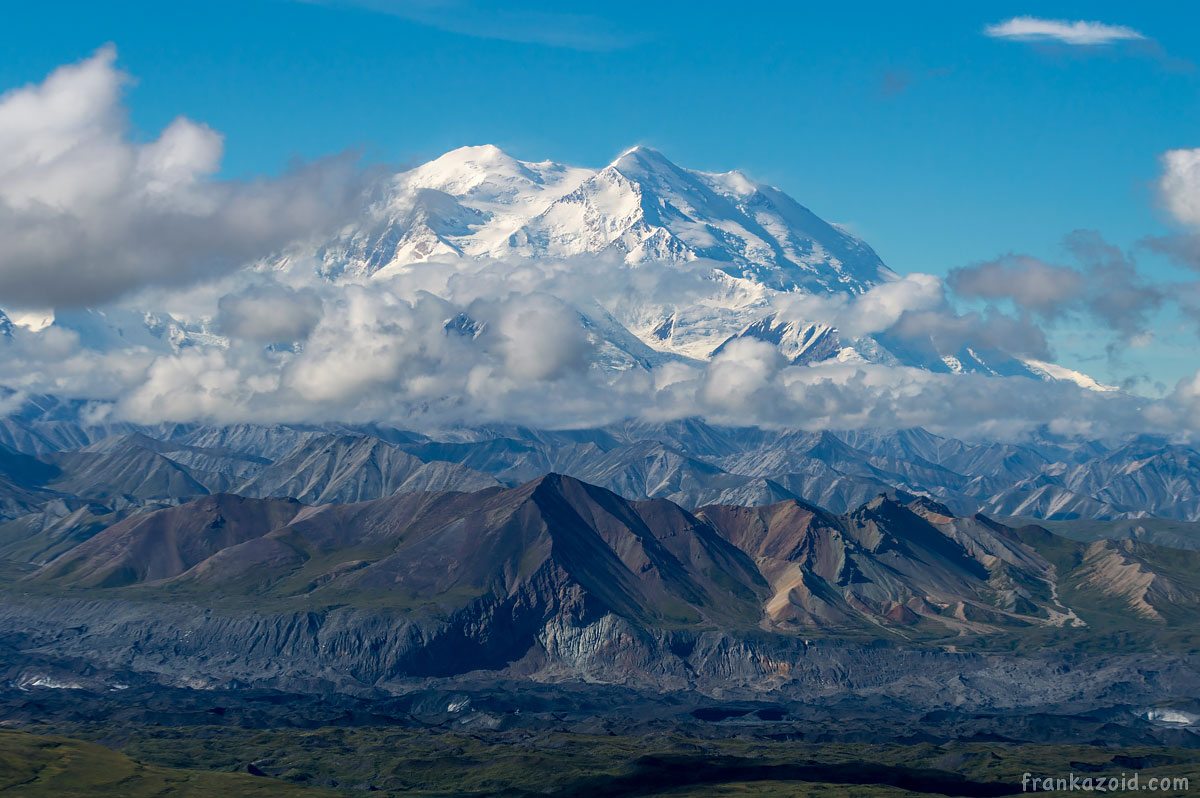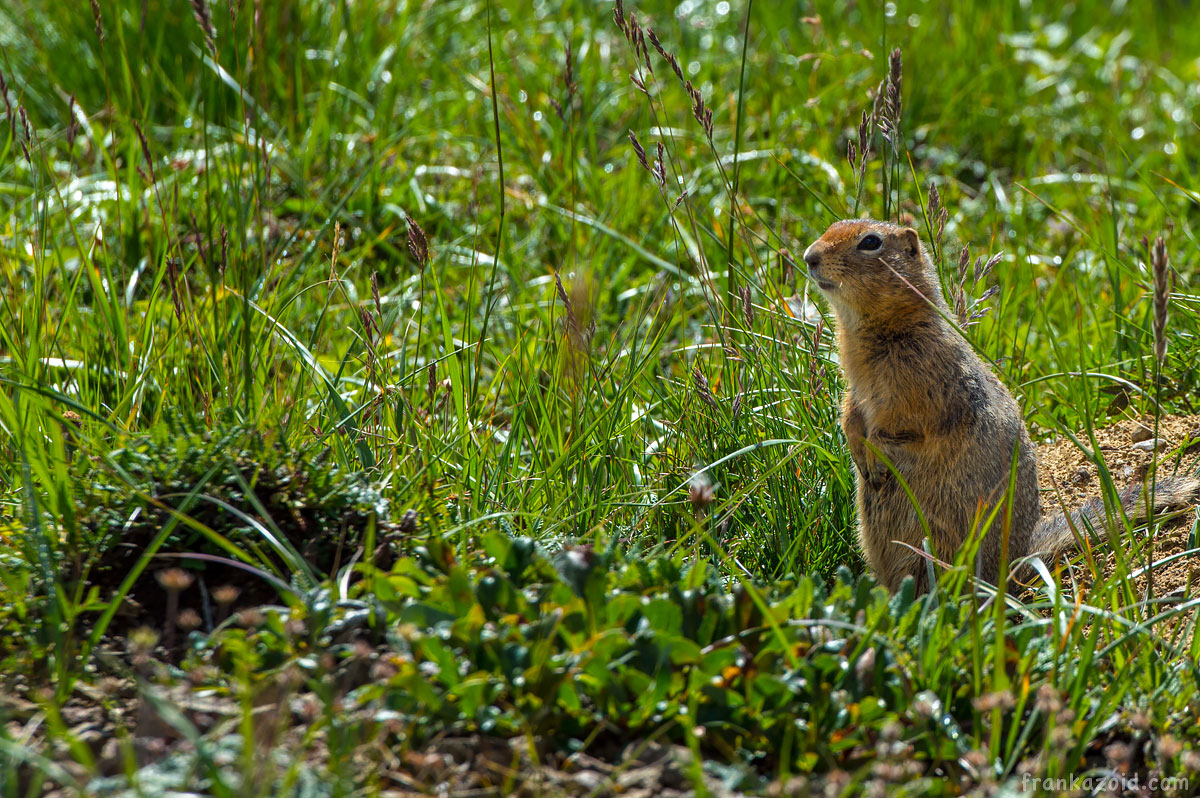 And in the taiga about an hour to collect blueberries. We even drained some water and poured berries into bottles.
Hut surprised by the abundance of tools. It is difficult to walk on fairly high grass (and small bushes), so the original plan to go around a little quickly changed to "get out of here" ))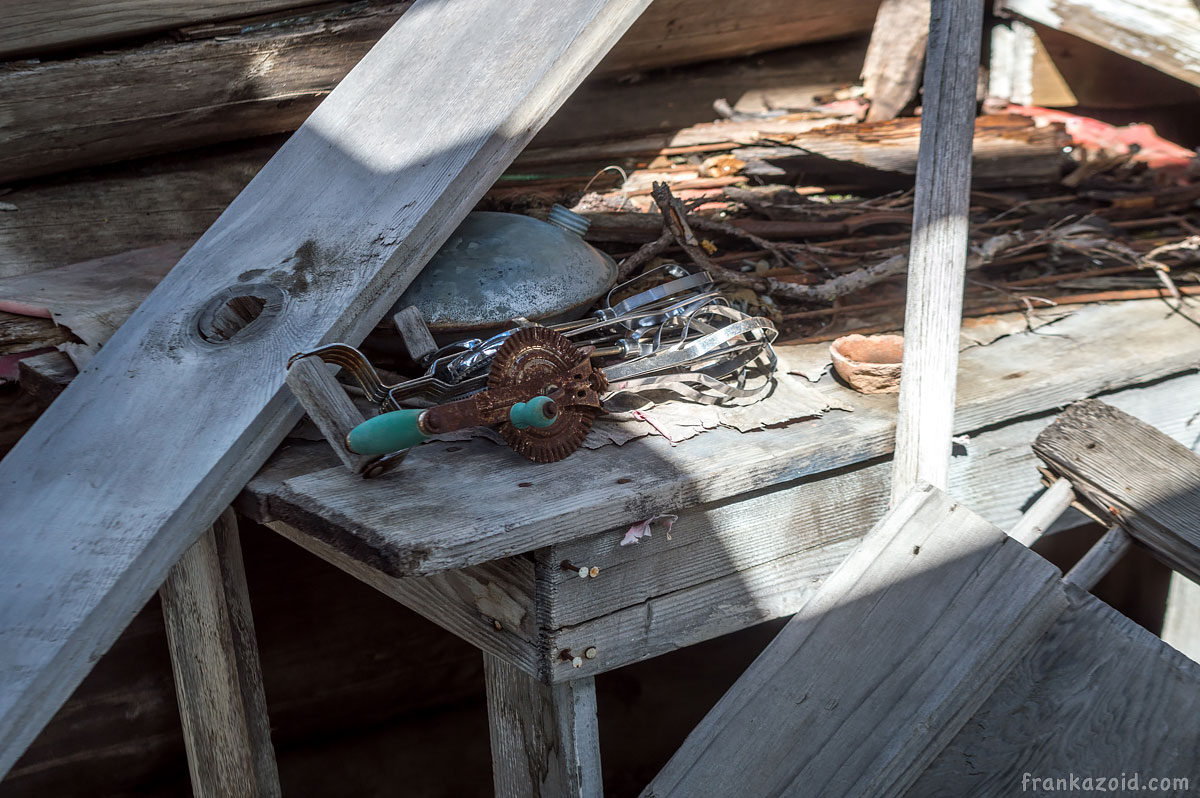 We had to wonder around a little, but maps.me knows the trails surprisingly well – we found our way through the thorny bushes to the path leading back to the visitor center. On the way back we met an incredible handsome bear. Huge. Took pictures from the bus but still scary a bit.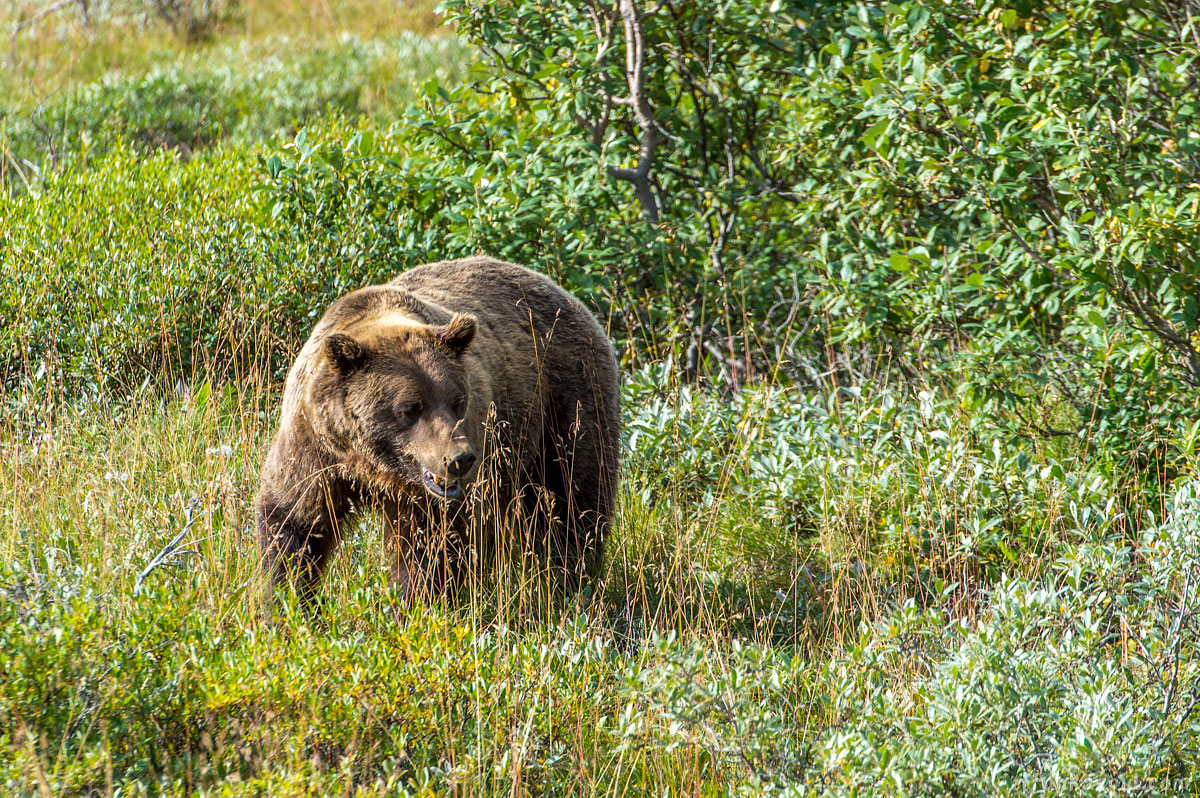 More deers.
The last day was devoted to the Wonder lake, where we ate blueberries again, clung to the swamps and bushes, and walked along the lake. Landscapes have become boring, so just one photo 🙂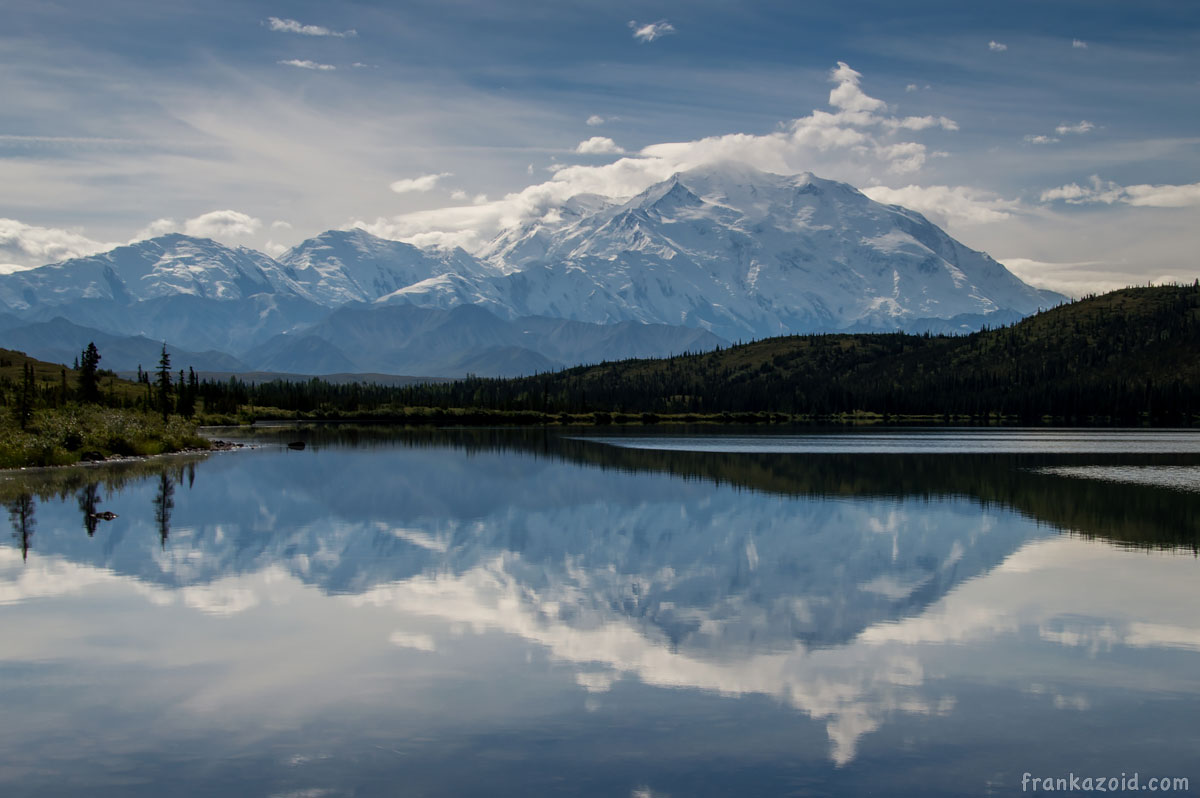 Seen more bears, but quite far away.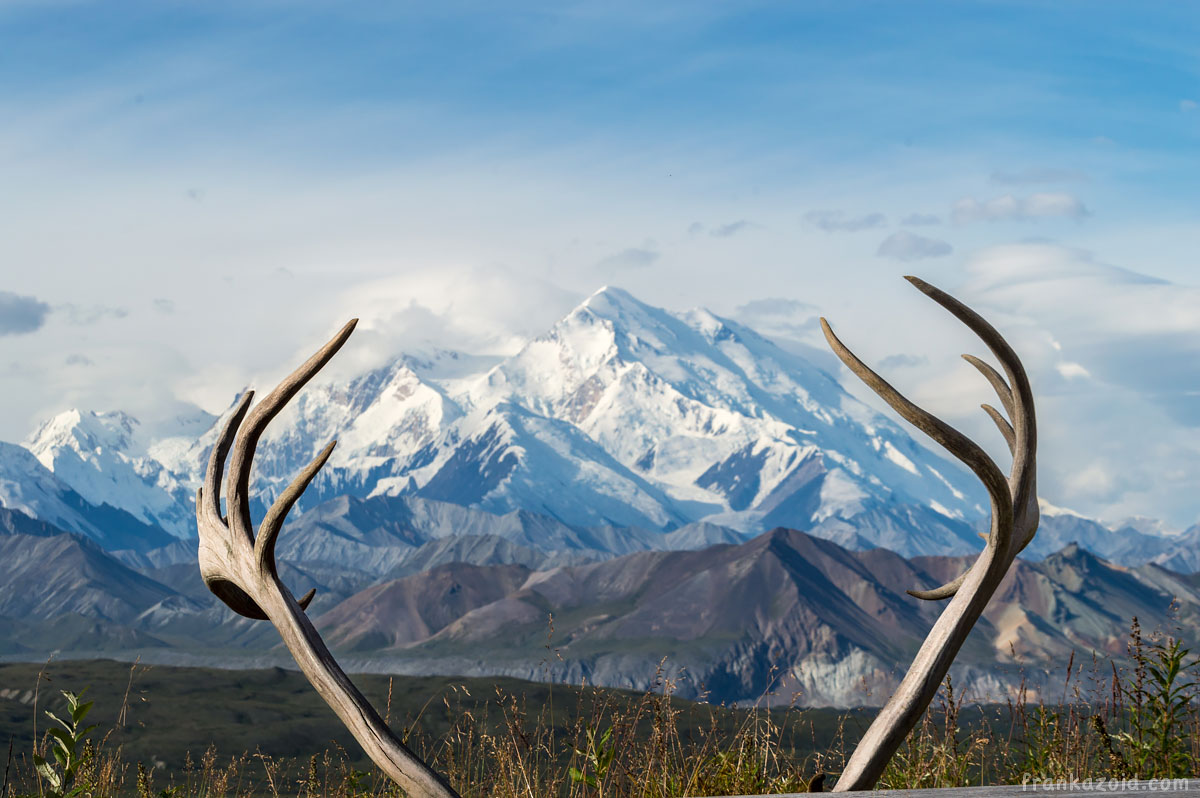 We were very lucky with the weather, the mountain was visible for all three days (the drivers said that there had not been such a hundred years, however, maybe they all say that, so that people are more happy) 🙂