Yesterday we took quite popular tour to Kantishna point, which is only 51 bucks per person. It's 92.5 miles (12-13 hrs) to that point, most of it is gravel road but in a pretty good condition.
Taking into account road condition, traffic (a lot of tour buses here) and stops to see wildlife – 6 hrs one-way. Nice old lady (around 70) talking and driving non-stop. Couple of stops for Denali (20310′) view. Weather is absolutely gorgeous today, as per stat only about 30% of visitors see the Denali. Most of the times she shows the picture of how it should be.
After first WC stop getting back to the road and see clouds forming on top of the mountain.
Wildlife pictures are in the end 🙂
In the meanwhile mountain is getting bigger (i.e. closer) and more and more clouds are forming.
Hard to fit to 200mm (with a crop factor of 1.6 = 320mm).
Most of the stops are WC cabins and once visitor center, where 2 families leaving the bus as they didn't have much (if any) food and there is no food/water available in the park (everybody gets 20 reminders about that before the trip). There are organized tour buses where they have coffee and snacks but the price is about 300-400 dollars.
Finally our destination where there is literally nothing but the sign. Well, there is an airport but it's a federal offence to go there.
In reality there is no reason to go here except that Kantishna point bus goes around Wonder lake where you can take Denali reflection, but Denali was already covered with clouds and it was windy, so no reflection. Anyways it's only 2.5 miles from Wonder lake stop.
Return way is harder – everybody tired, but light is getting better towards the evening, so we are taking pictures.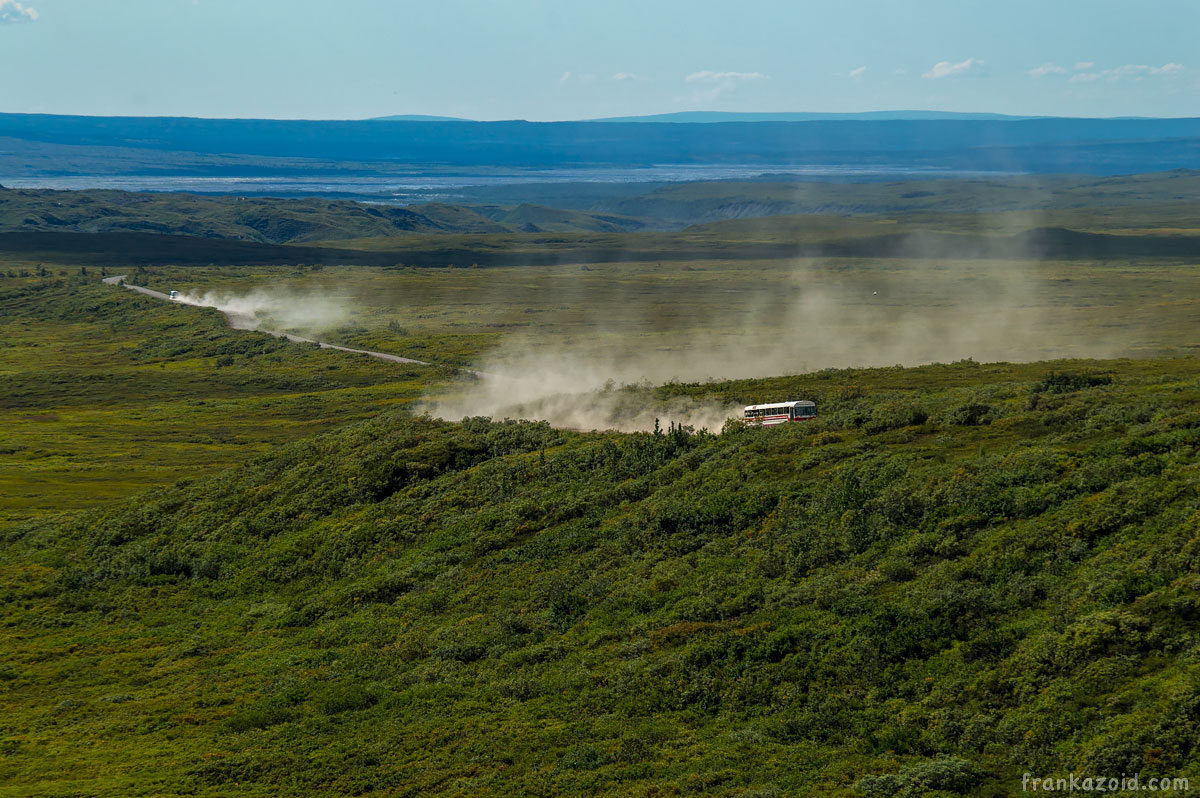 Road is narrow so buses gives right-of-way looking out of the corner.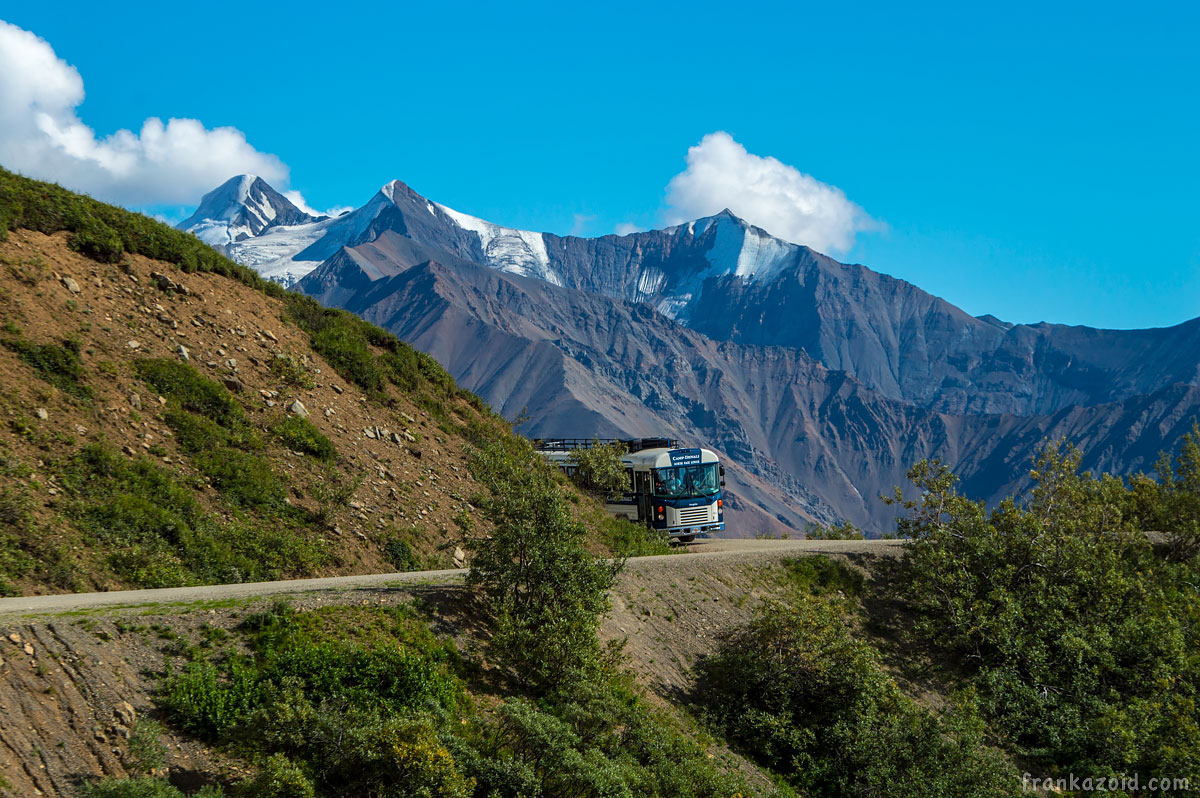 Here is a wildlife. Picture taken on 320mm lenses,and I made 4x pic in the corner. So people spend 5 minutes trying to find that 'bright/dark point' and then taking pictures on the phone (not all of them. of course, but quite some).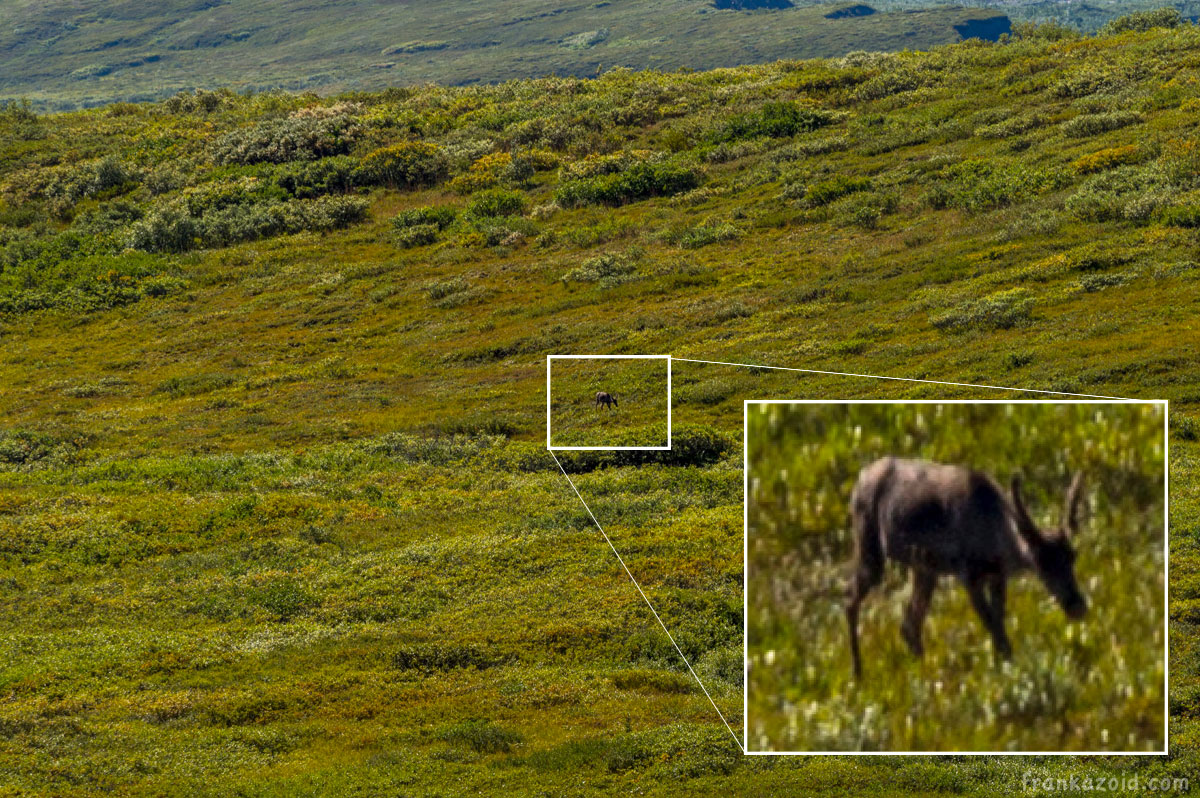 Surely that was coule of worse examples, but mostly it's like that. Couple of times we were chasing the Caribou with a bus just 10 ft away.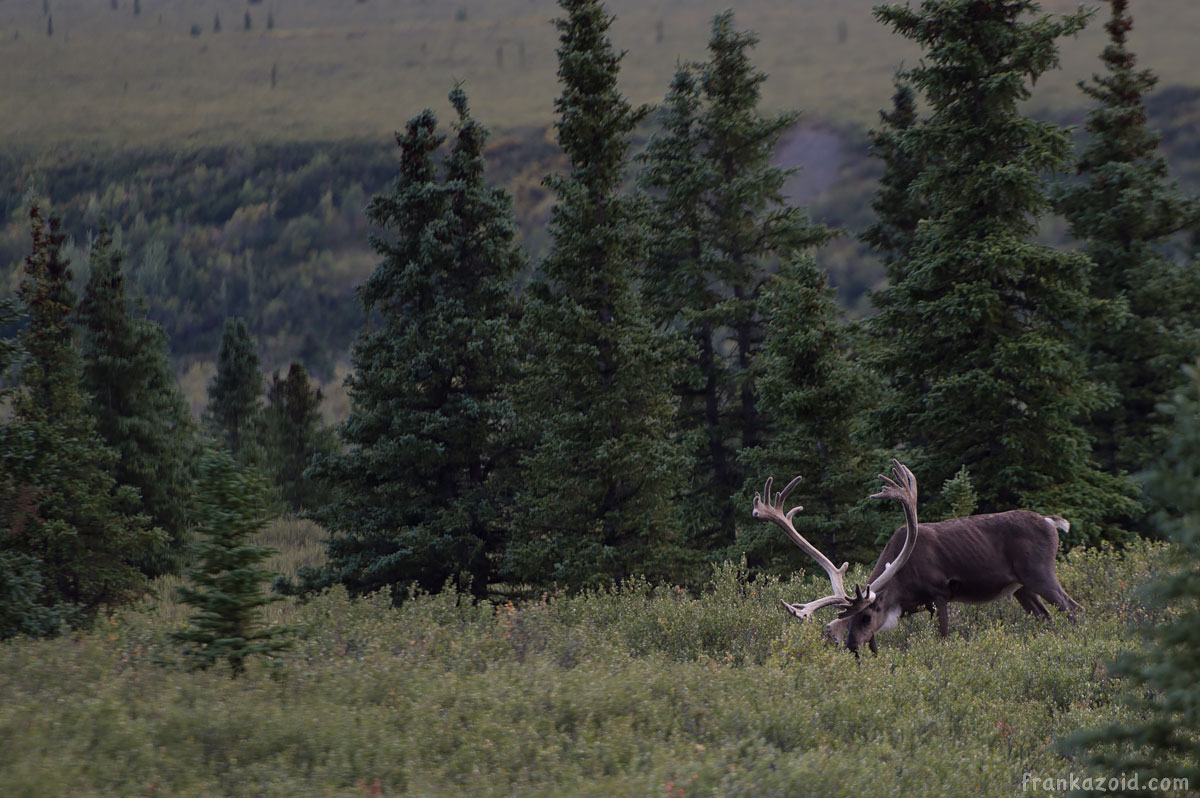 By the end of the day we were tired more that after 4-5hrs hike. Not sure how old lady driver gets thru every day.