Obviously we couldn't possibly sleep on a road to Exit and not visit it. Serious elevation gain of 3840 feet and 10 miles of trail walking took us almost 4 hours and we are walking fast!
Those two cuties were main attraction and we spent good 40 minutes hunting for pictures 🙂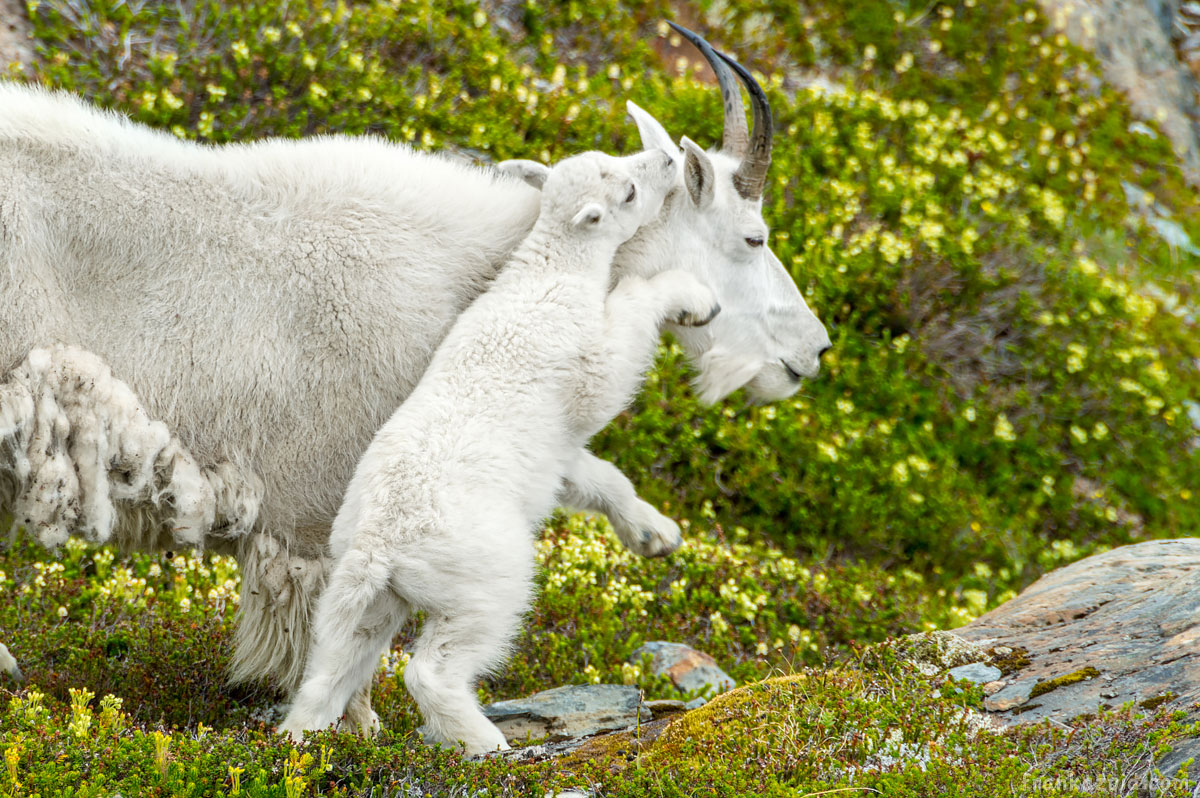 Very interesting rock formation.
Despite all the snow around you can still feel some summer 🙂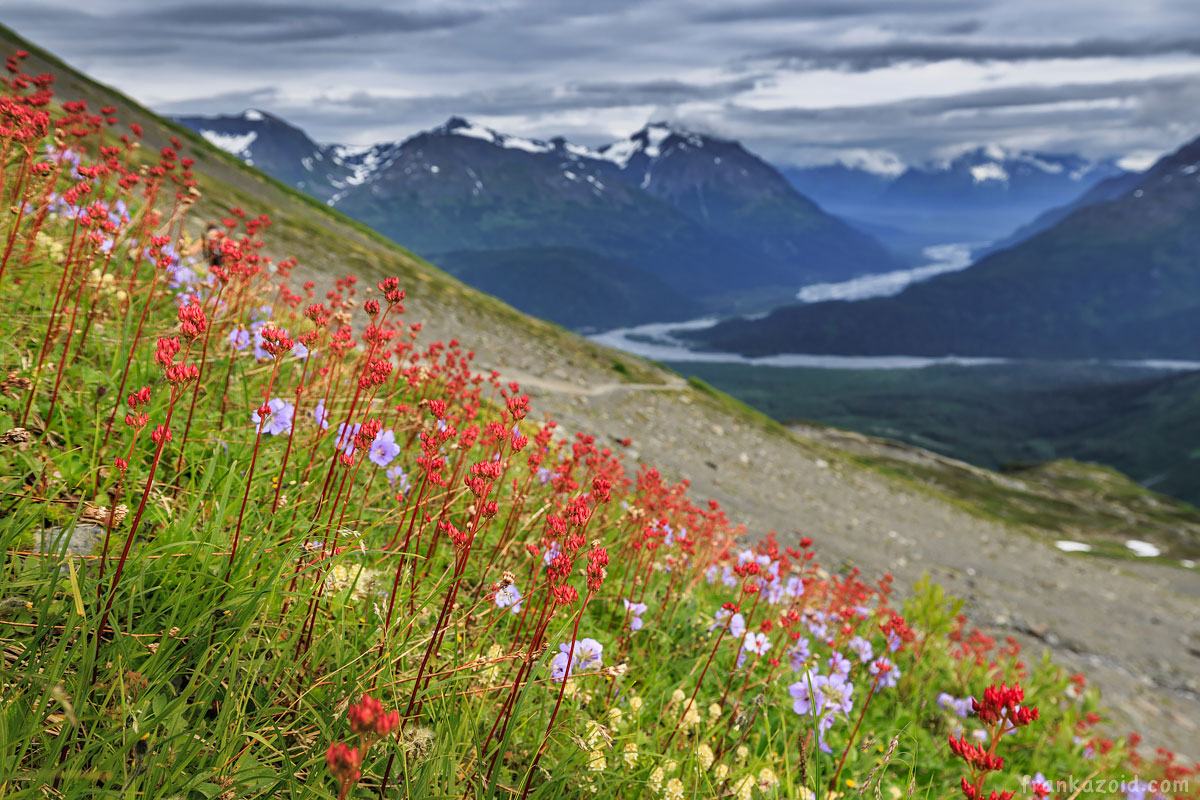 After long walk on the Exit glacier we headed to Denali national park, which was our main Alaska destination, but still stopped in Alyeska ski resort. I hiked some I-thought-to-be-easy mountains (but they weren't easy).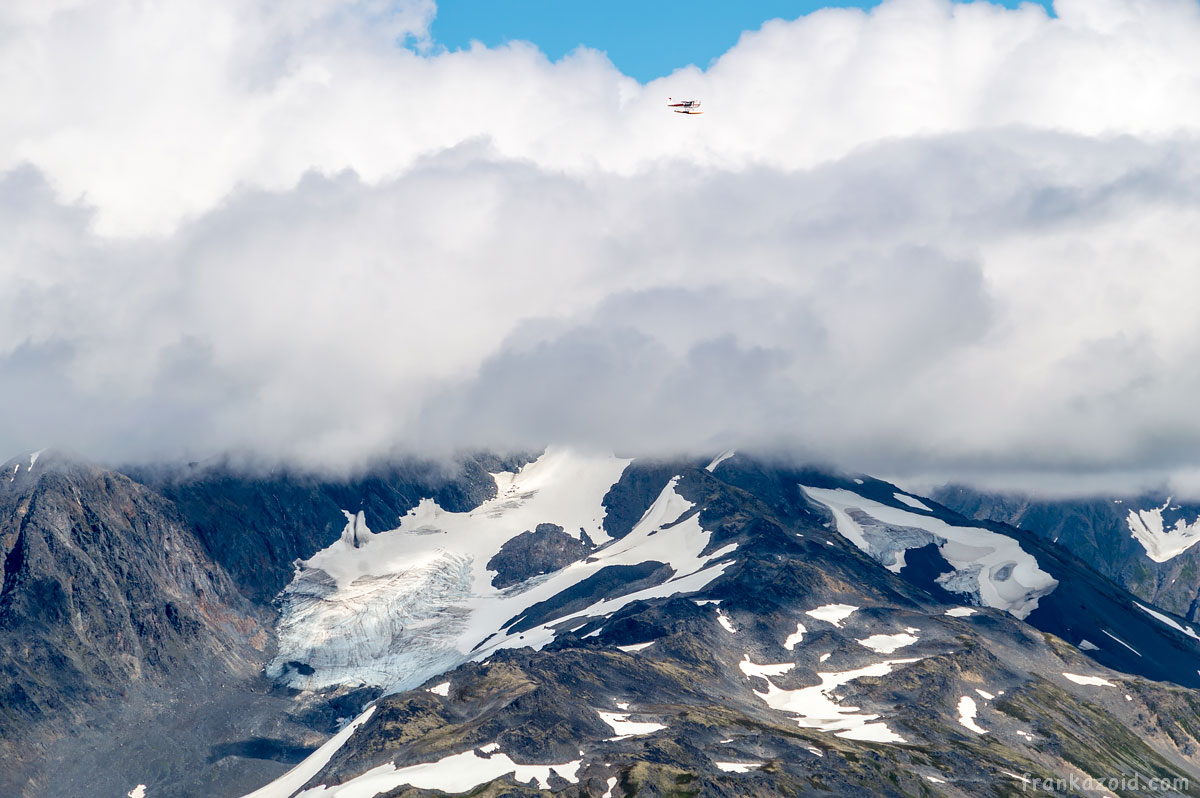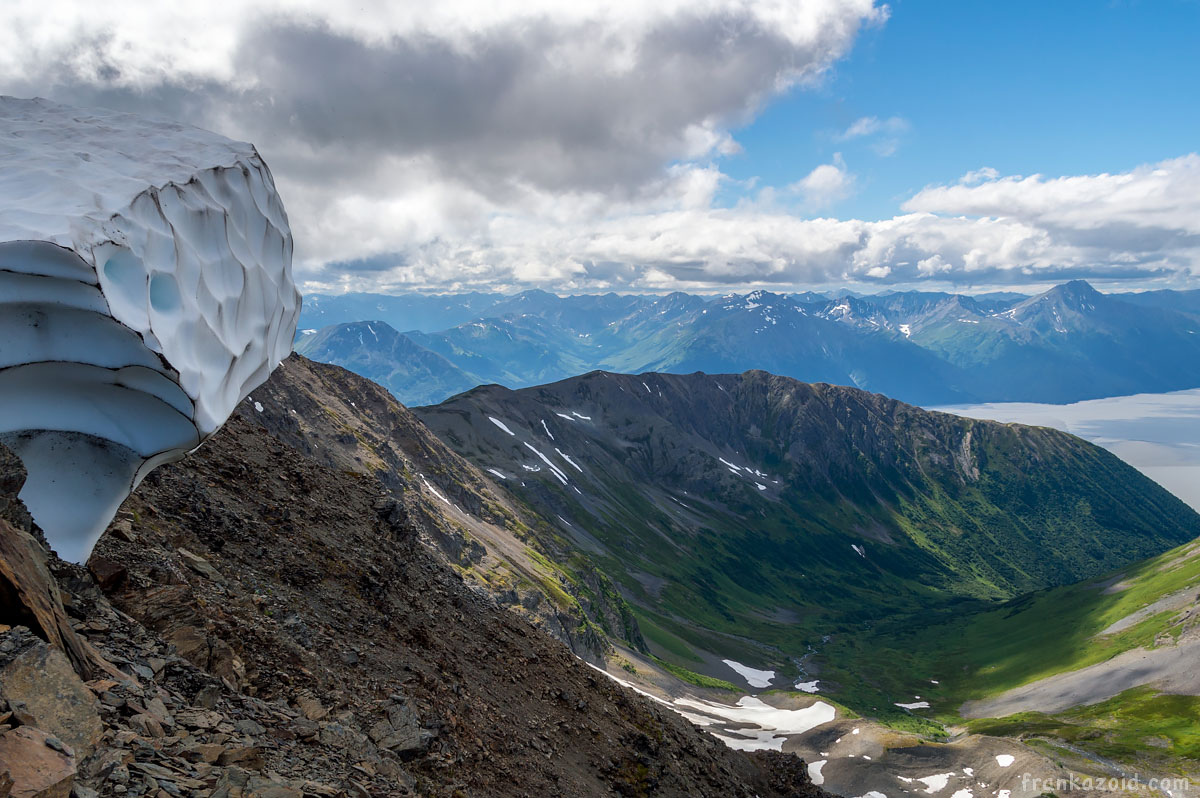 On the way back found 2 waterfalls. I always try not to walk back the same way 🙂
This hike took another 3.5 hours and 2600 ft climbing. You can see more or less that it wasn't easy walk but I can assure you it was worse than it looks like.
In between Alyeska and Fairbanks we spent few days in Denali but I'll tell about it in a 3rd part of Alaska report.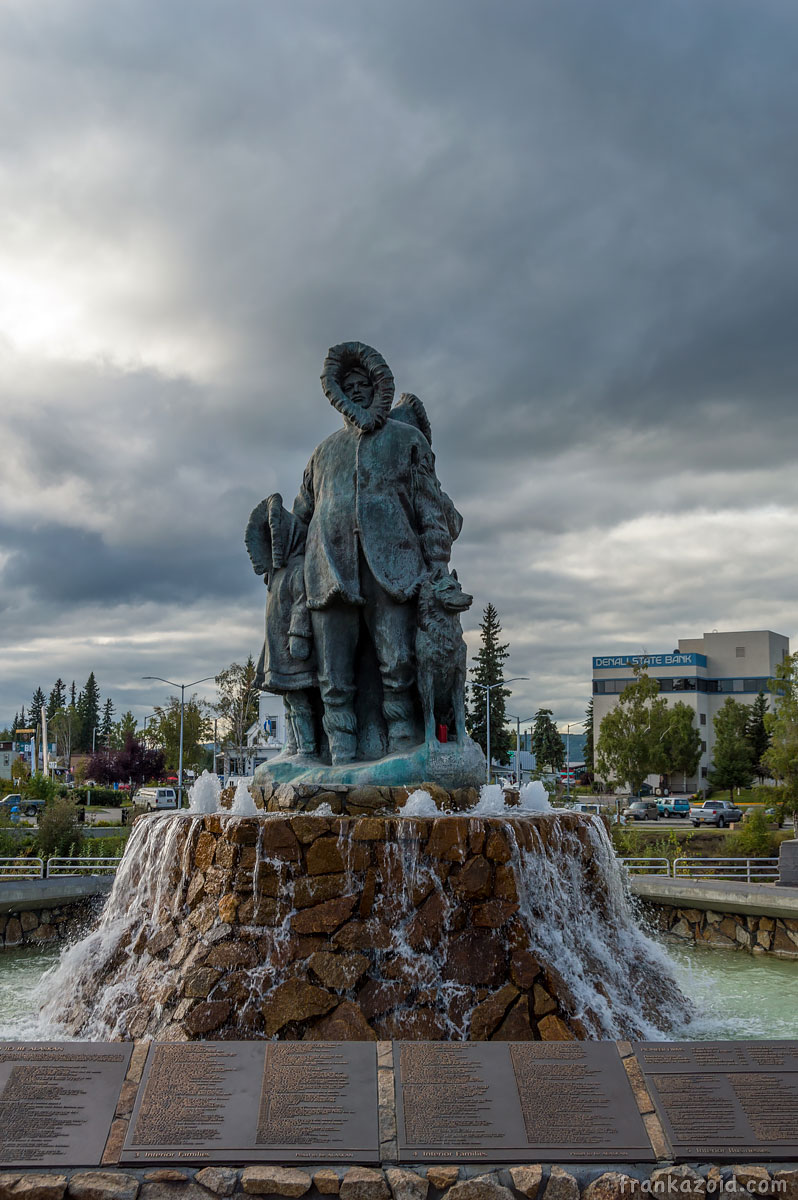 Dima had interesting idea of visiting one of the nothernmost cities in Alaska – Barrow, also known as Utqiaġvik. While he took unsuccessful flight there I had some alone time with my motorhome and worked on long pending change of hub oil gasket. Believe me it takes way more effort to fix a bus rather than a car or a motorcycle. But nice thing is that you can use heavy tools and not worry about breaking something.
10 wheel bolts, you need to use 3ft extension to the tire wrench to unscrew them. The wheel weighs about 130 pounds.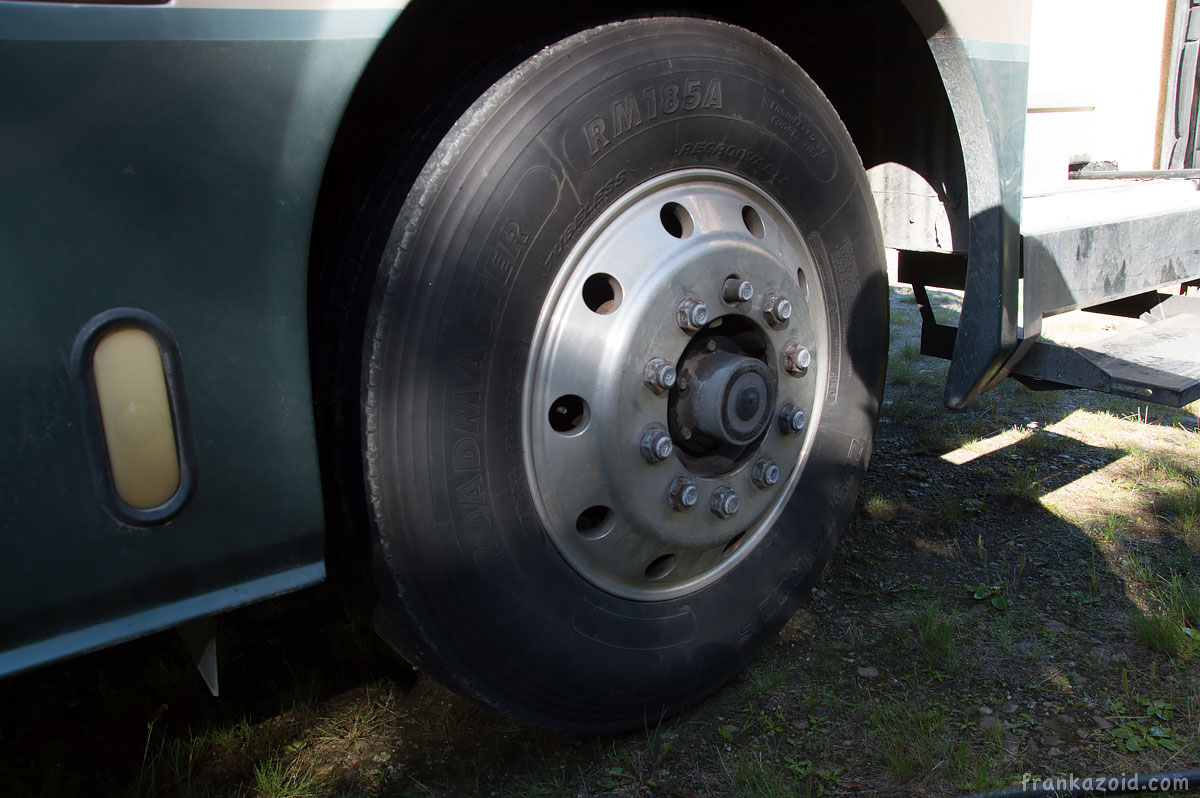 Brake drum. another 70 pounds. Brake pads look great for 60 thounsand miles on them.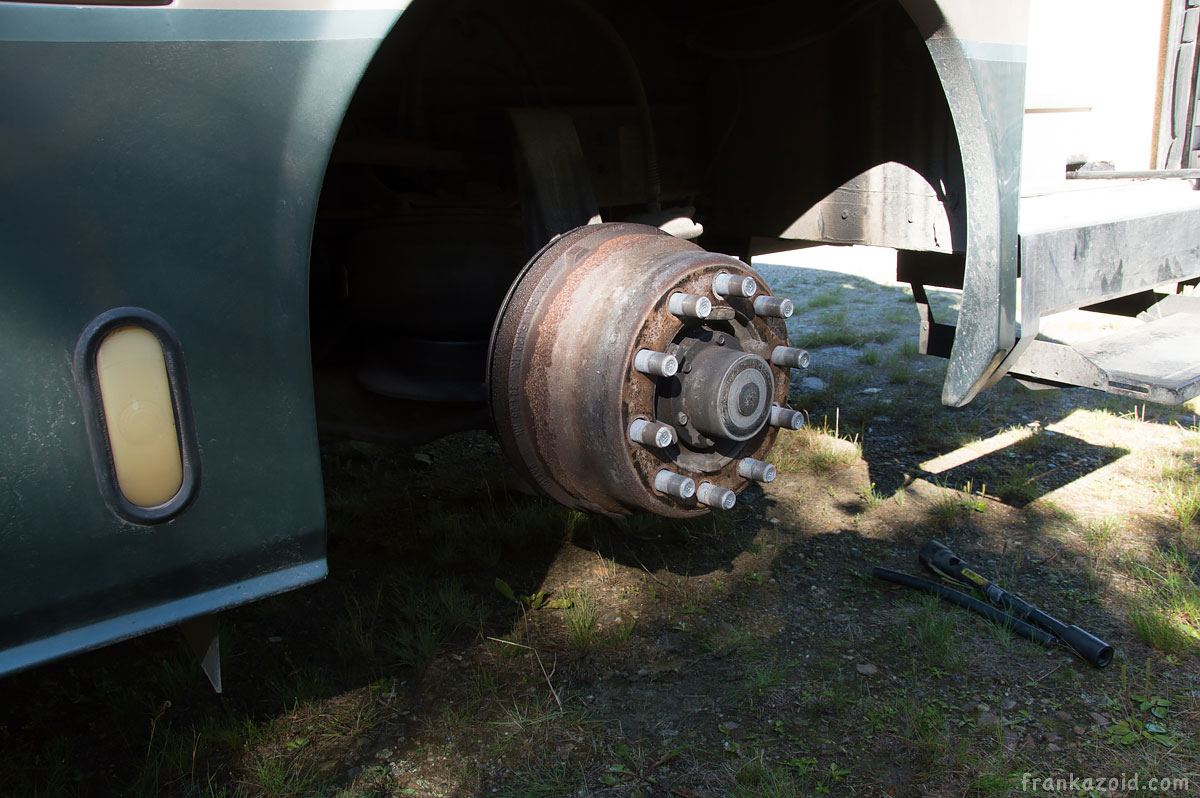 Terribly dirty area due to leaking oil and powder from brake pads.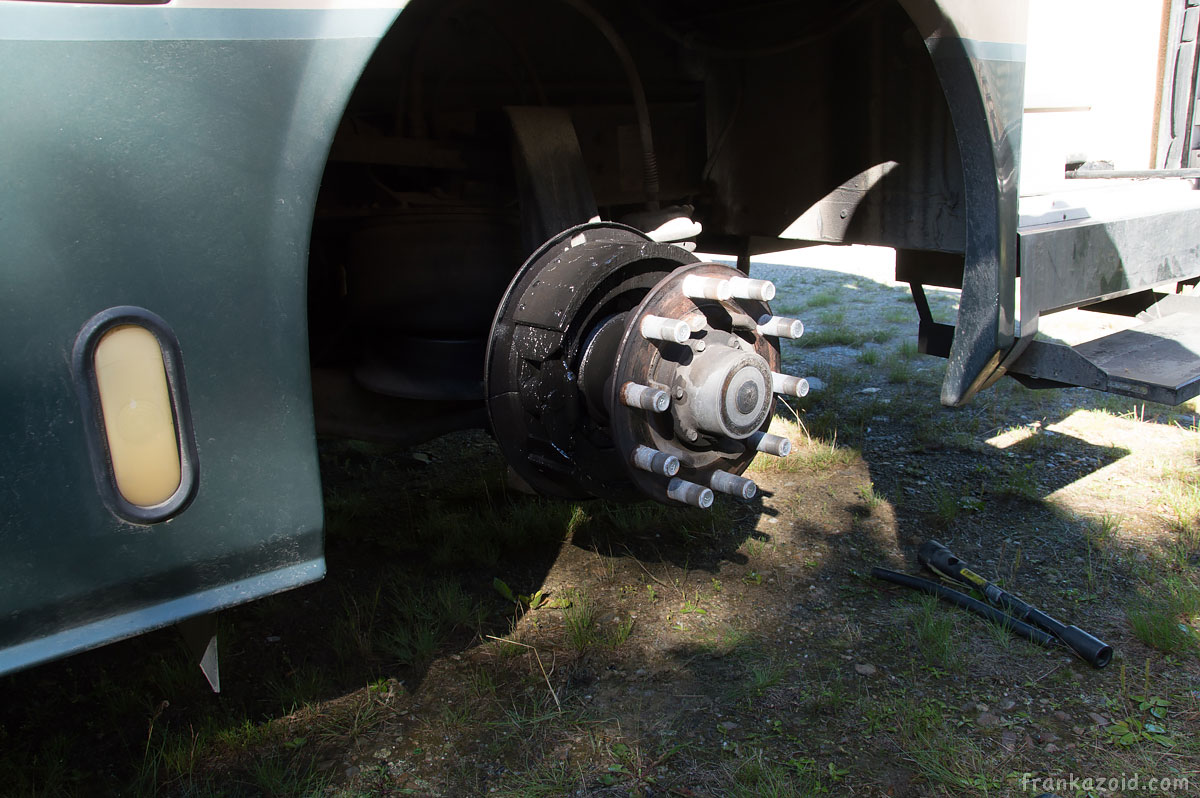 Finally removed everything.
Cleaned to the best I could and it's time to put stuff back. But I did fix dust cover first 🙂
The dullness of this city is amazing. If your dream is to live in United States choose the place carefully!
Bloody dinotears